Search CrazyAboutTV for your
favorite show or your
favorite star!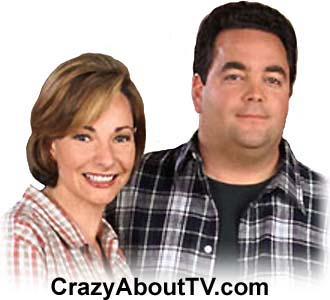 Series Description
The DiResta TV show was a 30 minute comedy series on UPN (now the CW Network) about a chubby New York City transit Cop with a jerk for a boss, an uninteresting job, a wife, two kids, and a bum for a cousin who lived in his basement.
DiResta Cast
John DiResta .... Officer John DiResta
Leila Kenzle .... Kate DiResta
Karle Warren .... Anna DiResta
Joe Guzaldo .... Sergeant Kazamerek
Sean Kenna .... Dakota DiResta
Ruairi Kenna .... Dakota DiResta
Sandra Purpuro .... Officer Liz Labella
David Batiste .... Cal
Erik Palladino .... Tully
Robert Constanzo .... Vic DiResta (1999)
DiResta Trivia
For anyone who had seen the TV series titled, "The Honeymooners" it was so obvious that the character of Officer John DiResta was inspired by the character of city bus driver Ralph Kramden. Both were about as low in the blue-collar world as one could get and never seemed to be able to get anything right no matter how hard they tried.
John DiResta must have realized that comedy was his strong point and acting maybe wasn't. His character had his real-life name and John had actually been a transit cop in New York City in real life before he hit it big in comedy!
Some series just plain get buried in an awful time slot. The DiResta TV show premiered on Monday night from 8:30 to 9:00PM. At that time, ABC was airing "Monday Night Football", CBS featured "The King of Kings", the second half of "Melrose Place" was on FOX, NBC was running "Conrad Bloom", and thesecond half of "7th Heaven" was on the WB.
The diner where all of the transit cops hung out was named, "Yankee Frank's".
Episodes List With Original Air Dates
DiResta - The First and Only Season
Pilot Episode (10/5/1998)
John Kisses Some ... (10/12/1998)
Public Enema Number 1 (10/19/1998)
Walk on the Feminine Side (10/26/1998)
Heavy Medal (11/2/1998)
Romeo and Juliet were Lucky (11/9/1998)
Cookin' with Gas (11/16/1998)
Thanksgiving (11/23/1998)
The Kid (12/21/1998)
Your Daddy Don't Dance (1/25/1999)
One Wedding and a Funeral (2/1/1999)
The Torch (2/8/1999)
Viagra Falls (2/15/1999)
Half a Million Clams (2/22/1999)
Slam Dunkin Dunuts (3/1/1999)
Find Thousands of
Your Favorite
Shows

By Starting Letter
A B C D E F G
H I J K L M N
O P Q R S T U
V W X Y Z
Thank you for visiting our DiResta TV show page!
Copyright © 1997-Present CrazyAboutTV.com
All rights reserved