Search CrazyAboutTV for your
favorite show or your
favorite star!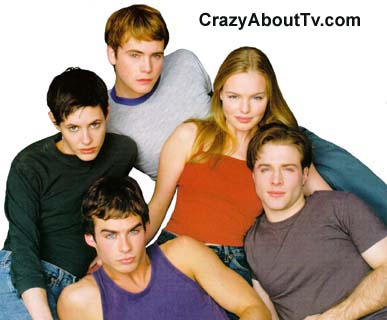 Series Description
The Young Americans was a 60 minute late teen years drama series on the WB Network (now the CW Network)
Young Americans Cast
Rodney Scott .... Will Krudski
Mark Famiglietti .... Scout Calhoun
Kate Bosworth .... Bella Banks
Ian Somerhalder .... Hamilton Fleming
Katherine Moennig .... Jake Pratt
Episodes List With Original Air Dates
Young Americans - The First And Only Season
Pilot Episode (7/12/2000)
Our Town (7/19/2000)
Kiss And Tell (7/26/2000)
Cinderbella (8/2/2000)
Winning Isn't Everything (8/9/2000)
Gone (8/16/2000)
Free Will (8/21/2000)
Will Bella Scout Her Mom? (8/28/2000)
Find Thousands of
Your Favorite
Shows

By Starting Letter
A B C D E F G
H I J K L M N
O P Q R S T U
V W X Y Z
Thank you for visiting our Young Americans page!
Copyright © 1997-Present CrazyAboutTV.com
All rights reserved