Search CrazyAboutTV for your
favorite show or your
favorite star!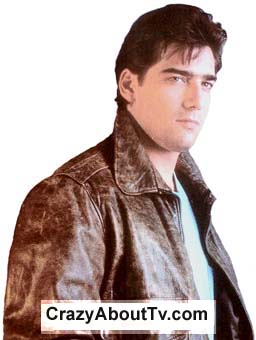 Series Description
Wiseguy was a 60 minute crime drama series on CBS about an undercover agent who allowed himself to be convicted of a crime that he didn't commit in order to infiltrate criminal organizations.
Wiseguy Cast
Ken Wahl .... Vincent Terranova
Jim Byrnes .... Dan Burroughs
Jonathan Banks .... Frank McPike
Wiseguy Trivia
The organization that Vincent Terranova worked for was the "OCB" (Organized Crime Bureau).
Vincent actually spent some time in a New Jersey prison in order to be more convincing as a potential Wiseguy (a syndicate enforcer). Spending time in the penitentiary also allowed him to make contacts with other criminals and show that he was tough enough to be an enforcer.
In episode #3, "New Blood", Sonny accidentally caused an explosion. Then he said, "Did I do that?" That was identical to what Steve Urkle on "Family Matters" would later say whenever he broke something.
There were three episodes of Wiseguy that were produced but were not broadcast. Their titles were: "Point of No Return", "Dead Right", and "Changing Houses".
Ken Wahl chose that name as a stage name as a way to show his appreciation to a real-life man named Ken Wahl who heroically gave his life to save the actor Ken's father's life in the Vietnam War.
Ken certainly didn't have any problems attracting beautiful women. His first wife, "Corinne Alphen-Wahl" was a Penthouse Pet of the Year and his third wife, "Shane Barbi" was a Playboy model and appeared on many magazine covers. Shane was one-half of the popular "Barbi Twins" along with her sister, "Sia Barbi".
The Wiseguy TV show had a nice time slot on Thursday nights from 9:00 to 10:00 PM. As competition, ABC was airing the first half of the "CBS Thursday Night Movie" and NBC offered "Cheers" and "Night Court".
Ken Wahl was working as a gas station attendant when he decided to head for Los Angeles to see if he could become a star!
Episodes List With Original Air Dates
Wiseguy - The First Season
Wiseguy - Part 1 (9/16/1987)
Wiseguy - Part 2 (9/16/1987)
New Blood (9/24/1987)
The Loose Cannon (10/1/1987)
The Birthday Surprise (10/8/1987)
One On One (10/15/1987)
Prodigal Son (10/22/1987)
A Deal's A Deal (10/29/1987)
The Marriage Of Heaven And Hell (11/5/1987)
No One Gets Out Of Here Alive (11/12/1987)
Last Rites For Lucci (11/19/1987)
Independent Operator (1/4/1988)
Fascination For The Flame (1/11/1988)
Smokey Mountain Requiem (1/18/1988)
Player To Be Named Now (1/25/1988)
The Merchant Of Death (2/1/1988)
Not For Nothing (2/8/1988)
Squeeze (2/15/1988)
Blood Dance (2/22/1988)
Phantom Pain (3/14/1988)
Dirty Little Wars (3/21/1988)
Date With An Angel (3/28/1988)
Wiseguy - The Second Season
Going Home (10/26/1988)
School Of Hard Knox (11/2/1988)
Revenge Of The Mud People (11/9/1988)
Last Of The True Believers (11/16/1988)
Aria For Don Aiuppo (12/7/1988)
7th Avenue Freeze Out (12/14/1988)
Next Of Kin (12/21/1988)
All Or Nothing (1/11/1989)
Where's The Money (1/18/1989)
Postcard From Morocco (1/25/1989)
Stairway To Heaven (2/1/1989)
White Noise (2/15/1989)
Dead Dog Lives (3/1/1989)
And it Comes Out Here (3/8/1989)
The Rip-Off Stick (3/22/1989)
High Dollar Bop (4/5/1989)
Hip Hop On The Gravy Train (4/12/1989)
The One That Got Away (5/03/1989)
Living And Dying In 4/4 Time (5/10/1989)
Call It Casaba (5/17/1989)
The Four-Letter Word - Part 1 (5/24/1989)
Le Lacrime de Amore - Part 2 (5/24/1989)
Wiseguy - The Third Season
A Rightful Place (9/20/1989)
Battle Of The Barge (9/27/1989)
Sins Of The Father (10/4/1989)
Heir To The Throne (10/11/1989)
Sleepwalk (10/25/1989)
How Will They Remember Me? (11/1/1989)
People Do It All The Time (11/8/1989)
Reunion (11/15/1989)
Day One (11/29/1989)
Day Four (12/6/1989)
Day Seven (12/13/1989)
Day Nine (12/20/1989)
Meet Mike McPike (1/10/1990)
To Die In Bettendorf (1/17/1990)
Romp (2/7/1990)
A One Horse Town (2/14/1990)
His Master's Voice (3/7/1990)
Hello Buckwheat (3/14/1990)
Let Them Eat Cake (3/21/1990)
Meltdown (3/28/1990)
Sanctuary (4/11/1990)
Brrump-Bump (4/18/1990)
Wiseguy - The Fourth Season
Fruit Of The Poisonous Tree - Part 1 (11/10/1990)
Fruit Of The Poisonous Tree - Part 2 (11/10/1990)
Black Gold (11/17/1990)
The Gift (11/24/1990)
La Mina (12/1/1990)
Witness Protection For The Archangel Lucifer (12/8/1990)
TV Movie
Wiseguy (5/2/1991)
Find Thousands of
Your Favorite
Shows

By Starting Letter
A B C D E F G
H I J K L M N
O P Q R S T U
V W X Y Z
Thank you for visiting our Wiseguy TV Show page!
Copyright © 1997-Present CrazyAboutTV.com
All rights reserved