Search CrazyAboutTV for your
favorite show or your
favorite star!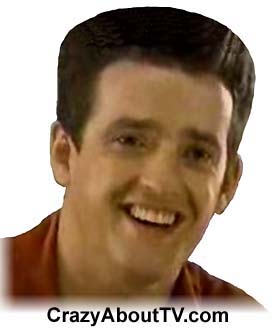 Series Description
Urban Angel was a 60 minute drama series on CBS.
Urban Angel Cast
Louis Ferreira .... Victor Torres
Vittorio Rossi .... Dino Moroni
Vlasta Vrana .... Lieutenant Drabeck
Arthur Grosser .... Bill Rack
Dorothee Berryman .... Francine Primeau
Ellen David .... Rachel Kane
Jack Langedijk .... Bob Vanderdan
Jocelyne Zucco .... Martine
Francoise Robertson .... Nicole
Michael Rudder .... Hubie
Sophie Lorain .... Sylvie Belanger
Paula de Vasconcelos .... Christina
Daniel Pilon .... Moorcraft
Burke Lawrence .... Alex Noble
Episodes List With Original Air Dates
The First And Only Season

Smoke And Mirrors (10/29/1991)
Fire And Ice (11/5/1991)
Ridin' Fire (11/12/1991)
Family Business (11/19/1991)
Angele (11/26/1991)
Partners (12/3/1991)
Battered Lives (12/17/1991)
Phoenix Rising - Part 1 (1/28/1992)
Phoenix Rising - Part 2 (2/4/1992)
Deadly Force (2/11/1992)
Pearls Of Wisdom (2/18/1992)
Find Thousands of
Your Favorite
Shows

By Starting Letter
A B C D E F G
H I J K L M N
O P Q R S T U
V W X Y Z
Thank you for visiting our Urban Angel page!
Copyright © 1997-Present CrazyAboutTV.com
All rights reserved