Search CrazyAboutTV for your
favorite show or your
favorite star!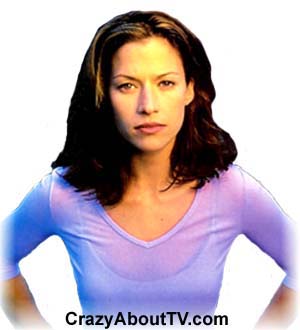 Series Description
The Net TV show was a 60 minute sci-fi series on the USA Network a female computer specialist whose identity was completely wiped out by terrorists after she discovered their evil plans. They also tagged her as a criminal so that while she was trying to get her identity back, she also had to hide from the law!
The Net Cast
Brooke Langton .... Angela Bennett
Joseph Bottoms .... Sean Trelawney
Mackenzie Gray .... Greg Hearney
Kelli Taylor .... Anna Kelly
Bruce Abbott .... Walter Sizelski
Eric Szmanda .... Jacob Resh
Tim Curry .... Sorcerer (Voice)
The Net Opening Narrative
"My name is Angela Bennett. I discovered a group of computer terrorists. They erased my life. They made me into a criminal. I'm not going to stop until I get my life back. They did this to me ... they could do this to you."
Episodes List With Original Air Dates
The First And Only Season
1... Deleted (7/19/1998)
2... North By Northwestern (7/25/1998)
3... Transplant (8/1/1998)
4... Bulls And Bears (8/8/1998)
5... Death Of An Angel (8/15/1998)
6... Kill The Buddha (8/22/1998)
7... Fireball (8/29/1998)
8... Jump Vector (10/3/1998)
9... Go Like You Know (10/10/1998)
10. Harvest (10/17/1998)
11. Diamonds Aren't Forever (11/28/1998)
12. Pandora's Box (12/5/1998)
13. Sample (12/12/1998)
14. Lucy's Life (12/20/1998)
15. Pay The Line (1/9/1999)
16. Lunatic Fringe (1/16/1999)
17. In Dreams (1/23/1999)
18. Y2K: Total System Failure (1/30/1999)
19. Zero (3/6/1999)
20. Last Man Standing (3/13/1999)
21. ChemLab (3/20/1999)
22. Eye-See-You.com (3/27/1999)
Theatrical Movie
The Net - Starring Sandra Bullock
Find Thousands of
Your Favorite
Shows

By Starting Letter
A B C D E F G
H I J K L M N
O P Q R S T U
V W X Y Z
Thank you for visiting our Net TV show page!
Copyright © 1997-Present CrazyAboutTV.com
All rights reserved