Search CrazyAboutTV for your
favorite show or your
favorite star!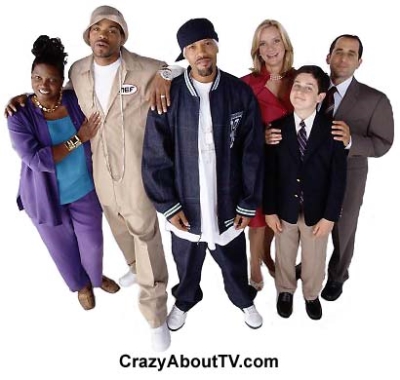 Series Description
The Method and Red TV show was a 30 minute musical comedy series on the FOX Network about two highly successful rap artist/actors who move up to an upper-class suburban New Jersey neighborhood. The vast majority of their neighbors are Caucasion and don't approve of their wild parties and lifestyle in general.
Method and Red Cast
Method Man .... Himself
Redman .... Himself
Anna Maria Horsford .... Dorothea
Beth Littleford .... Nancy Blaford
David Henrie .... Skyler Blaford
Peter Jacobson .... Bill Blaford
Lahmard Tate .... Lil' Bit
Jeremiah Birkett .... Dupree
Method and Red Trivia
There were four additional episodes of the Method and Red TV show produced but they did not air before the series was canceled. Their titles were:
Shootout
How Momma Got Her Groove Back
A House Apart
Methodome
Episodes List With Original Air Dates
Method and Red - The First and Only Season
Pilot Episode (6/16/2004)
The Article (6/23/2004)
Well Well Well (6/30/2004)
One Tree Hill (7/7/2004)
Dogs (7/14/2004)
Kill Bill Vol. 3 (7/21/2004)
Something About Brenda (7/28/2004)
Neighborhood Watch (9/8/2004)
Chu Chu's Redemption (9/15/2004)
Find Thousands of
Your Favorite
Shows

By Starting Letter
A B C D E F G
H I J K L M N
O P Q R S T U
V W X Y Z
Thank you for visiting our Method and Red TV show page!
Copyright © 1997-Present CrazyAboutTV.com
All rights reserved