Search CrazyAboutTV for your
favorite show or your
favorite star!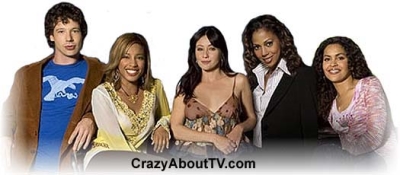 Series Description
The Love, Inc. TV show is a 30 minute comedy series on UPN (now the CW Network) about Denise Philipps who works as a dating consultant and finds love for many people. Unfortunately, she's not so successful in finding love for herself.
Love, Inc. Cast
Busy Philipps .... Denise Johnson
Holly Robinson Peete .... Clea
Reagan Gomez-Preston .... Francine
Vince Vieluf .... Barry
Ion Overman .... Viviana
Episodes List With Original Air Dates
The First And Only Season

Pilot Episode (9/22/2005)
Living Single (9/29/2005)
Mad About You (10/6/2005)
Bosom Buddies (10/13/2005)
Family Ties (10/20/2005)
Amen (10/27/2005)
Hope & Faith (11/3/2005)
Thick and Thin (11/10/2005)
One on One (11/17/2005)
The Honeymooners (11/24/2005)
Three's Company (12/15/2005)
Arrested Development (1/19/2006)
Grace Under Fire (2/2/2006)
Hello, Larry (2/9/2006)
Major Dad (2/16/2006)
Curb Your Enthusiasm (3/2/2006)
Anything But Love (3/23/2006)
Cursed (4/13/2006)
Fired Up (4/20/2006)
Full House (4/27/2006)
Dream On (5/4/2006)
Find Thousands of
Your Favorite
Shows

By Starting Letter
A B C D E F G
H I J K L M N
O P Q R S T U
V W X Y Z
Thank you for visiting our Love, Inc. TV show page!
Copyright © 1997-Present CrazyAboutTV.com
All rights reserved