Search CrazyAboutTV for your
favorite show or your
favorite star!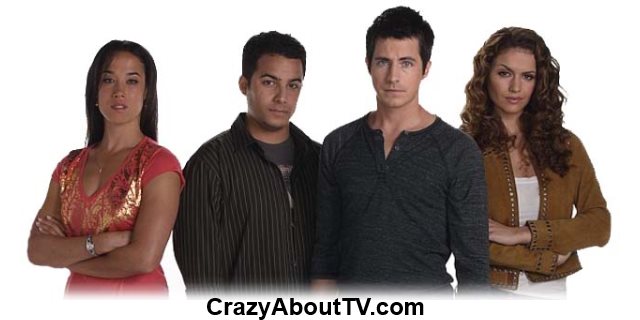 Series Description
The Listener is a 60 minute Canadian fantasy series on CTV in Canada and on FX in the United Kingdom. It is about a paramedic who tries to keep his telepathic powers a secret while using them to help others.
The Listener Cast
Craig Olejnik .... Toby Logan (2009-)
Ennis Esmer .... Osman "Oz" Bey (2009-)
Mylene Dinh-Robic .... Olivia Fawcett (2009-)
Rainbow Francks .... Dev Clark (2011-)
Lauren Lee Smith .... Michelle McCluskey (2011-)
Peter Stebbings .... Alvin Klein (2011-)
Arnold Pinnock .... George Ryder (2009-)
Tara Spencer-Nairn .... Nurse Sandy (2011-)
Lisa Marcos .... Charlie Marks (2009)
Anthony Lemke .... Brian Becker (2009)
Lara Jean Chorostecki .... Maya (Toby's Mother) (2009)
John Fleming .... Young Toby (2009)
Colm Feore .... Ray Mercer (2009)
The Listener Trivia
The word "Bey" means "Mister" in Turkish and titles in Turkish come after the surname so literally translated, Ozman Bey means "Mister Osman".
"Toronto EMS" is the prescribed Emergency medical service for Toronto, Ontario, Canada. It's ambulances have a large diagonal letter "A" painted on their sides. The ambulance on The Listener does not have the "A" on its sides, nor do the paramedics have anything on their uniforms indicating the name of the emergency service that they work for.
Episodes List With Original Air Dates
Season 1

I'm An Adult Now (6/3/2009)
Emotional Rescue (6/4/2009)
A Voice in the Dark (6/11/2009)
Some Kinda Love (6/18/2009)
Lisa Says (7/2/2009)
Foggy Notion (7/9/2009)
Iris (7/16/2009)
One Way or Another (7/23/2009)
Inside Man (7/30/2009)
Missing (8/6/2009)
Beginning To See The Light (8/13/2009)
My Sister's Keeper (8/20/2009)
The Journey (8/27/2009)
Season 2
Lady in the Lake (2/8/2011)
Crime Seen (2/15/2011)
In His Sights (2/22/2011)
The Brothers Volkov (3/8/2011)
Inner Circle (3/15/2011)
The Magician (3/22/2011)
Ace in the Hole (4/1/2011)
Vanished (4/8/2011)
Jericho (4/15/2011)
Desperate Hours (4/22/2011)
To Die For (5/10/2011)
Eye Of The Storm (5/17/2011)
Reckoning (5/24/2011)
Season 3
The Bank Job (5/30/2012)
Cold Case Blues (6/6/2012)
Curtain Call (6/13/2012)
The Taking (6/20/2012)
Rogue's Gallery (6/27/2012)
She Sells Sanctuary (7/4/2012)
Poisoned Minds (7/11/2012)
Now You See Him (7/18/2012)
Crossed (7/25/2012)
Lockdown (8/1/2012)
Captain Nightfall (8/8/2012)
The Bro Code (8/15/2012)
The Shooting (8/23/2012)
Find Thousands of
Your Favorite
Shows

By Starting Letter
A B C D E F G
H I J K L M N
O P Q R S T U
V W X Y Z
Thank you for visiting our The Listener page!
Copyright © 1997-Present CrazyAboutTV.com
All rights reserved