Search CrazyAboutTV for your
favorite show or your
favorite star!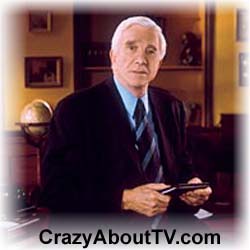 Series Description
The Liography TV show was a 30 minute Canadian comedy series that aired on the Comedy Network in the U.S. Leslie Nielson played a character who was a "spoof" of actor "Peter Graves" as the host of the A&E TV series, "Biography". Of course, the biographies were of goofy people, giving Nielsen ample opportunity to do what he does best ... making audiences laugh with silly humor.
Liography Cast
Leslie Nielsen .... Terrence Brynne McKennie
Episodes List With Original Air Dates
Liography - The First And Only Season
Size Matters: The Fiendly Giant Story (4/21/2001)
Soft Focus: The Rachel Lange Story (4/28/2001)
Cold As Ice: The Johnnie Godda Story (5/5/2001)
Writer Gone Wrong: The Anne Surly Story (5/12/2001)
Hair Gel: The Boyz "R" Us Story (5/19/2001)
Playing For Peanuts: The Joe "Pigskin" MacLaren Story (5/2/2001)
Pale Rapper: The Nummy Nom Story (6/2/2001)
Believe In You: The Dale Throbbins Story (6/9/2001)
Pimple Power: The Bobby Shuebanks Story (6/16/2001)
Where Am I: The Koo Cupcake Story (6/23/2001)
Happy Hour: The Richard Button Story (6/30/2001)
The Mary Gishford Story (7/7/2001)
The Simon Duke Story (7/14/2001)
Find Thousands of
Your Favorite
Shows

By Starting Letter
A B C D E F G
H I J K L M N
O P Q R S T U
V W X Y Z
Thank you for visiting our Liography TV show page!
Copyright © 1997-Present CrazyAboutTV.com
All rights reserved