The John Larroquette Show
Search CrazyAboutTV for your
favorite show or your
favorite star!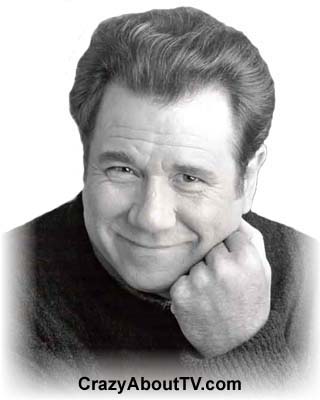 Series Description
The John Larroquette Show was a 30 minute comedy series on NBC about a recovering alcoholic (John Hemingway) who was the night manager at a low-life bus station in St. Louis, Missouri. The place was the night-time hang out or bedroom for the members of "low society" like street hookers, homeless people, drug addicts, etc. John could identify with those people as he had recently been a member of their ranks. The problem for John was that it was often difficult to stay sober within such a crowd!
Cast
John Larroquette .... John Hemingway
Liz Torres .... Mahalia Sanchez
Gigi Rice .... Carly Watkins
Alison LaPlaca .... Catherine Merrick (Seasons 2-4)
Chi McBride .... Heavy Gene
Lenny Clarke .... Officer Adam Hampton
Elizabeth Berridge .... Officer Eve Eggers
Daryl "Chill" Mitchell .... Dexter
Bill Morey .... Oscar
Trivia
There were six episodes that were produced but did not originally air after the John Larroquette Show was canceled. Their titles were, "Napping to Success", "Cheeses H. Taste", "When Yussel Learned to Yodel", "Humble Pi", "Friends", and "Pandora's Box".
From our description above, you might find it hard to believe that the John Larroquette Show was really funny. Actually, that was the brilliance of the show. It was a great example of "Dark Humor". Finding things that are comical in situations that would normally be sad or disgusting. Audiences seemed to like it for the first three seasons but there was a very vocal minority of viewers and advertisers who felt that the humor was a bit too dark. So NBC ordered the writers to tame things down for the fourth season and the show died. Unfortunately, it rarely pays to be innovative in the TV business!
Episodes List With Original Air Dates
Season 1

Pilot Episode (9/2/1993)
Thirty Day Chip (9/7/1993)
Celibate! (9/14/1993)
This is Not a Step (9/21/1993)
The Unforgiven (9/28/1993)
Pros and Cons (10/5/1993)
Jumping Off the Wagon (10/12/1993)
The Past Comes Back (10/26/1993)
There's a Mister Hitler Here to See You (11/2/1993)
Amends (11/23/1993)
Newcomer (12/7/1993)
My Hero (12/14/1993)
God (12/21/1993)
The Big Slip (1/4/1994)
Death and Dishonor (1/11/1994)
Don't Drink and Drive Nuclear Waste (1/18/1994)
Eggs (1/30/1994)
Another Average Night (2/1/1994)
Dirty Deeds (2/1/1994)
John and Carol (2/8/1994)
Grit (3/15/1994)
Date Night (3/22/1994)
Wasted Lives (3/29/1994)
A Dark and Stormy Night (4/12/1994)
Season 2
Changes (9/20/1994)
Hiding Out (9/27/1994)
A Bird in the Hand (10/3/1994)
Good News/Bad News (10/18/1994)
The Tutor (10/25/1994)
Acting Alone (11/1/1994)
Vacation (11/8/1994)
The Book of Rachel (11/15/1994)
Freedom's Just Another Word For Nothing Left to Lose, But Then So's Desperate (11/22/1994)
Just Like a Woman (11/29/1994)
A Cult to the System (12/6/1994)
The Job (12/13/1994)
Faith (1/10/1995)
The Defiant One (1/17/1995)
Wrestling Matches (1/31/1995)
Whipping Post (2/7/1995)
Bad Pennies (2/14/1995)
Time Out (2/28/1995)
In the Pink (3/7/1995)
You Bet Your Life (3/14/1995)
Rachel Redux (5/9/1995)
The Wedding (8/22/1995)
Several Unusual Love Stories (5/23/1995)
And the Heat Goes On (8/29/1995)
Season 3
More Changes (9/30/1995)
Even More Changes (10/7/1995)
Rachel and Tony (10/21/1995)
A Moveable Feast (11/4/1995)
Johns (11/14/1995)
Night Moves (12/12/1995)
An Odd Cup of Tea (12/19/1995)
Love on the Line (12/26/1995)
Master Class (1/2/1996)
Ring of Fire (1/9/1996)
John's Lucky Day (1/16/1996)
Black and White and Red All Over (1/30/1996)
The Housewarming (2/6/1996)
Cosmetic Perjury (2/13/1996)
The Train Wreck (2/20/1996)
Some Call Them Beasts (2/27/1996)
Here We Go Again (3/12/1996)
The Dance (3/26/1996)
A Night to Remember (4/9/1996)
Independence Day (4/23/1996)
Hello, Baby, Hello (4/30/1996)
Intern Writer (5/7/1996)
Running for Carly (5/14/1996)
Happy Endings (5/21/1996)
Season 4
Untying the Knot (9/18/1996)
Mother of the Year (9/25/1996)
Bathing with Ernest Hemingway (10/2/1996)
The Blues Traveller (10/9/1996)
Copies (10/16/1996)
Isosceles Love Triangle (10/30/1996)
Find Thousands of
Your Favorite
Shows

By Starting Letter
A B C D E F G
H I J K L M N
O P Q R S T U
V W X Y Z
Thank you for visiting our The John Larroquette Show page!
Copyright © 1997-Present CrazyAboutTV.com
All rights reserved