Search CrazyAboutTV for your
favorite show or your
favorite star!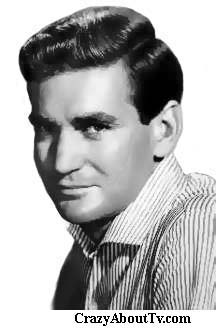 Series Description
The Hong Kong TV show was a 60 minute drama series on ABC about an American news correspondent based in Hong kong who fights to bring criminals to justice.
Hong Kong Cast
Rod Taylor .... Glenn Evans
Lloyd Bochner .... Neil Campbell
Jack Kruschen .... Tully
Mai Tai Sing .... Ching Mei
Harold Fong .... Fong
Gerald Jann .... Ling
Hong Kong Trivia
A pilot episode was produced for the Hong Kong TV show that was used to sell the series but it never aired.
Episodes List With Original Air Dates
The First And Only Season

Clear For Action (9/28/1960)
Murder Royal (10/5/1960)
Pearl Flower (10/12/1960)
Freebooter (10/19/1960)
The Jade Express (10/26/1960)
The Jumping Dragon (11/2/1960)
Blind Bargain (11/9/1960)
Colonel Cat (11/16/1960)
The Turncoat (11/23/1960)
Catch A Star (11/30/1960)
Nine Lives (12/7/1960)
Dragon Cup (12/14/1960)
When Strangers Meet (12/21/1960)
Suitable For Framing (1/4/1961)
Lady Godiva (1/11/1961)
The Survivor (1/18/1961)
Night Cry (1/25/1961)
Double Jeopardy (2/2/1961)
Lesson In Fear (2/9/1961)
The Hunted (2/16/1961)
With Deadly Sorrow (2/23/1961)
Murder By Proxy (3/1/1961)
The Woman In Gray (3/8/1961)
Love, Honor, And Perish (3/15/1961)
The Innocent Exile (3/22/1961)
The Runaway (3/29/1961)
Find Thousands of
Your Favorite
Shows

By Starting Letter
A B C D E F G
H I J K L M N
O P Q R S T U
V W X Y Z
Thank you for visiting our Hong Kong TV show page!
Copyright © 1997-Present CrazyAboutTV.com
All rights reserved