Search CrazyAboutTV for your
favorite show or your
favorite star!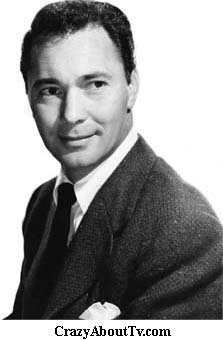 Series Description
The Harbourmaster TV show was a 30 minute action series that aired on CBS for its first 13 episodes and then moved to ABC. It was about a hero who fought criminals and sailed around the New England coastline on his sailboat.
Harbourmaster Cast
Barry Sullivan .... Captain David Scott
Paul Burke .... Jeff Kittredge
Nina Wilcox .... Anna Morrison
Mike Keene .... Cap'n Dan
Evan Elliott .... Danny
Episodes List With Original Air Dates
Harbourmaster - The First And Only Season
The Thievingest Dog (9/26/1957)
Sawtucket Festival (10/3/1957)
Spear Gun (10/10/1957)
Dangerous Channel (10/17/1957)
Widow's Walk (10/24/1957)
No Return (10/31/1957)
The Wreckers (11/14/1957)
Mercy Mission (11/21/1957)
Enemy Unknown (11/28/1957)
Night Rescue (12/5/1957)
The Invisible Island (12/12/1957)
Falcon's Roost (12/19/1957)
Mutiny (12/26/1957)
NOTE: Starting with the next episode, the series moved from CBS to ABC and title changed to "Adventures At Scott Island".
Pirate's Curse (1/5/1958)
Survival (1/12/1958)
Return To Trouble (1/19/1958)
The Biggest Fight (1/26/1958)
Experiment With A Traitor (2/9/1958)
Silent Threat (2/23/1958)
The Robber (3/9/1958)
Path Of The Hurricane (3/23/1958)
Tempest At Teapot Bay (4/27/1958)
Strangers In Town (5/4/1958)
The Captain's Gun (5/11/1958)
Explosion Above (5/18/1958)
Courage By Proxy (5/25/1958)
Find Thousands of
Your Favorite
Shows

By Starting Letter
A B C D E F G
H I J K L M N
O P Q R S T U
V W X Y Z
Thank you for visiting our Harbourmaster TV show page!
Copyright © 1997-Present CrazyAboutTV.com
All rights reserved