Search CrazyAboutTV for your
favorite show or your
favorite star!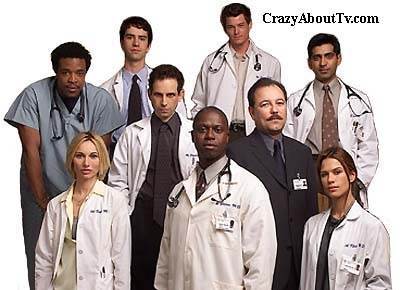 Series Description
The Gideon's Crossing TV show was a 60 minute drama series on ABC.
Gideon's Crossing Cast
Andre Braugher .... Doctor Ben Gideon
Ruben Blades .... Doctor Max Cabranes
Rhona Mitra .... Doctor Alejandra "Ollie" Klein
Hamish Linklater .... Doctor Bruce Cherry
Ravi Kapoor .... Doctor Siddhartha "Sid" Shandar
Eric Dane .... Doctor Wyatt Cooper
Kevin J. O'Connor .... Doctor Michael Pirandello
Sophie Keller .... Doctor Maya Stiles
Russell Hornsby .... Doctor Aaron Boies
Brian Wiltshire .... Charlie Gideon
Jascha Washington .... Eli Gideon
Episodes List With Original Air Dates
The First And Only Season

The Gift (10/10/2000)
The Way (10/18/2000)
A Routine Case (10/25/2000)
The Race (11/1/2000)
The Mistake (11/8/2000)
Freak Show (11/15/2000)
The Lottery (11/22/2000)
Father Knows Best (12/6/2000)
Is There A Wise Man In The House? (12/20/2000)
Clinical Enigma (12/27/2000)
Hinkytown (1/15/2001)
Doctor Cherry Must Be Stopped (1/22/2001)
Orphans (1/29/2001)
Life Sentences (2/5/2001)
Prodigal Dad (2/12/2001)
The Others (3/5/2001)
Flashpoint (3/12/2001)
Filaments & Ligatures (3/19/2001)
The Crash (4/2/2001)
Heart Of Glass (4/9/2001)
Find Thousands of
Your Favorite
Shows

By Starting Letter
A B C D E F G
H I J K L M N
O P Q R S T U
V W X Y Z
Thank you for visiting our Gideon's Crossing TV show page!
Copyright © 1997-Present CrazyAboutTV.com
All rights reserved