Search CrazyAboutTV for your
favorite show or your
favorite star!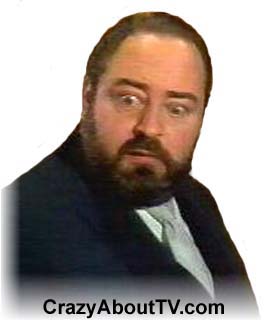 Series Description
The Ghost Story TV show was a 60 minute horror series on NBC with a supernatural theme through the 1st 13 episodes. Then the name was changed to "Circle Of Fear" and while still scary, the episodes were not always supernatural in nature. Host Sebastian Cabot also left the show after the 13th episode.
Ghost Story Host:
Sebastian Cabot As Winston Essex (1st 13 Episodes)
Episodes List With Original Air Dates
The Pilot Episode
The New House (3/17/1972) (Was 1/2 Of The NBC TV Movie: Double Play)
The First And Only Season

The Dead We Leave Behind (9/15/1972)
The Concrete Captain (9/22/1972)
At The Cradle Foot (9/29/1972)
Bad Connection (10/6/1972)
The Summer House (10/13/1972)
Alter-Ego (10/27/1972)
Half A Death (11/3/1972)
House Of Evil (11/10/1972)
Cry Of The Cat (11/24/1972)
Elegy For A Vampire (12/1/1972)
Touch Of Madness (12/8/1972)
Creatures Of The Canyon (12/15/1972)
Time Of Terror (12/22/1972)
NOTE: At This Point, Sebastian Cabot Leaves As Host And The Show's Title Changes To, "Circle Of Fear".
Death's Hand (1/5/1973)
Dark Vengeance (1/12/1973)
Earth, Air, Fire And Water (1/19/1973)
Doorway To Death (1/26/1973)
Legion Of Demons (2/2/1973)
The Graveyard Shift (2/16/1973)
Spare Parts (2/23/1973)
The Ghost Of Potter's Field (3/23/1973)
The Phantom Of Herald Square (3/30/1973)
Find Thousands of
Your Favorite
Shows

By Starting Letter
A B C D E F G
H I J K L M N
O P Q R S T U
V W X Y Z
Thank you for visiting our Ghost Story TV show page!
Copyright © 1997-Present CrazyAboutTV.com
All rights reserved