Search CrazyAboutTV for your
favorite show or your
favorite star!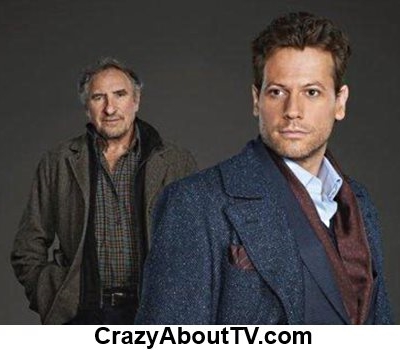 Series Description
The Forever TV show is a 60 minute fantasy crime sci-fi series on ABC about a 200-year-old immortal man who also happens to be New York City's top medical examiner. His long life and experience has resulted in him acquiring nearly perfect observational skills. He doesn't miss a thing so along with his detective partner, they are the Big Apple's best hope for solving crimes. The one thing he can't seem to figure out is what caused his immortality!
Forever Cast
Ioan Gruffudd .... Dr. Henry Morgan
Judd Hirsch .... Abe
Barbara Eve Harris .... Lieutenant Marcia Roarke
Alana de la Garza .... Detective Jo Martinez
Joel David Moore .... Lucas Wan
Donnie Keshawarz .... Detective Hanson
Forever Trivia
On May 21, 2014, RadicalMedia sent a scathing letter to Warner Bros TV stating that their upcoming Forever TV show "sounds rather similar" to the 2003 best-selling novel by Pete Hamill with exactly the same title and also about an immortal living in New York City and "seeking an answer concerning his immortality." A Warner Brothers TV spokesperson immediately responded, "This claim is baseless."
In addition to his many other TV and movie roles, fans may have seen Ioan Gruffudd on the 2011-2012 TV series, "Ringer" alongside co-star "Sarah Michelle Gellar". I remember seeing him perform for my first time on the series of eight "Horatio Hornblower" movies. Somehow, I knew from those performances that he would become a big star!
Judd Hirsch just keeps on coming back to series after series! First, in 1976 he starred on, "Delvecchio". Then, from 1978-83 on the hit series, "Taxi". Next from 1988-92 he starred on 90 episodes of "Dear John". Add to that in 1997-98, "George and Leo" and most recently from 2005-2010, "Numb3rs"!
Find Thousands of
Your Favorite
Shows

By Starting Letter
A B C D E F G
H I J K L M N
O P Q R S T U
V W X Y Z
Thank you for visiting our Forever TV Show page!
Copyright © 1997-Present CrazyAboutTV.com
All rights reserved