Search CrazyAboutTV for your
favorite show or your
favorite star!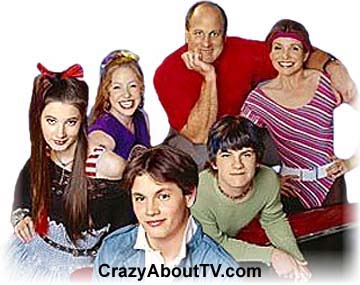 Series Description
The Do Over TV show was a 30 minute fantasy comedy series on the WB Network (now the CW Network) about a man whose life was on the wrong track. When he found himself transported to his past as a teenager again, he did his best to fix the things that went wrong before in both his life and the lives of his family. On the plus side ... he retained all of the knowledge and mature thinking from his "former life". On the negative side ... he also regained the teenaged urges that make it difficult to think straight.
Do Over Cast
Penn Badgley .... Joel Larsen
Michael Milhoan .... Bill Larsen
Josh Wise .... Pat Brody
Gigi Rice .... Karen Larsen
Natasha Melnick .... Isabelle Meyers
Angela Goethals .... Cheryl Larsen
Tom Everett Scott .... Joel's Adult Voice
Do Over Trivia
There were four episodes that were produced but did not originally air after Do Over was canceled. Their titles were: "Hot for Teacher", "Short Cuts", "Valentine's Day Dance", and "Chilghetti.
Episodes List With Original Air Dates
Season 1

Pilot Episode (9/19/2002)
Joel Strikes Back (9/26/2002)
Investing in the Future (10/3/2002)
The Anniversary (10/10/2002)
Take Me out of the Ballgame (10/17/2002)
Rock 'n' Roll Parking Lot (10/24/2002)
Hollyween (10/31/2002)
Star Search (11/7/2002)
Block Party (11/14/2002)
Cold War (11/15/2002)
Joel Larsen's Day Off (12/5/2002)
Find Thousands of
Your Favorite
Shows

By Starting Letter
A B C D E F G
H I J K L M N
O P Q R S T U
V W X Y Z
Thank you for visiting our Do Over TV show page!
Copyright © 1997-Present CrazyAboutTV.com
All rights reserved