Search CrazyAboutTV for your
favorite show or your
favorite star!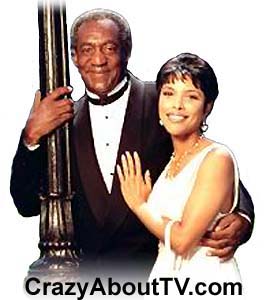 You may also want to check out these other Bill Cosby series: "I Spy (1965)", "The Cosby Show (1984)", and "Cosby" (1996).

Series Description

The Cosby Mysteries TV show was a 60 minute drama series on NBC.

Cosby Mysteries Cast

Bill Cosby .... Guy Hanks
Rita Moreno .... Angie Corea
Lynn Whitfield .... Barbara Lorenz
James Naughton .... Adam Sully
Dante Beze .... Dante

Episodes List With Original Air Dates

Pilot Episode

The Cosby Mysteries (1/31/1994)

The First And Only Season

The Lottery Winner Murders (9/21/1994)
Our Lady Of Cement (9/28/1994)
Self Defense (10/5/1994)
Only You (10/12/1994)
One Day At A Time (10/19/1994)
Home, Street Home (10/26/1994)
The Fine Art Of Murder (11/2/1994)
Expert Witness (11/16/1994)
Mirror, Mirror (11/30/1994)
Camouflage (12/14/1994)
Last Tango (1/4/1995)
Comic Book Murders (1/11/1995)
Baker's Dozen (2/1/1995)
The Hit Parade (3/8/1995)
Big Brother Is Watching (3/15/1995)
The Medium Is The Message (3/22/1995)
Goldilocks (4/5/1995)
Dial "H" For Murder (4/12/1995)
Find Thousands of
Your Favorite
Shows

By Starting Letter
A B C D E F G
H I J K L M N
O P Q R S T U
V W X Y Z
Thank you for visiting our Cosby Mysteries TV show page!
Copyright © 1997-Present CrazyAboutTV.com
All rights reserved