Search CrazyAboutTV for your
favorite show or your
favorite star!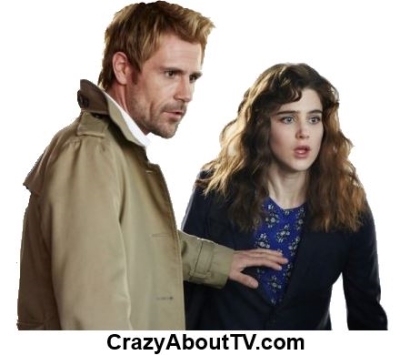 Series Description
The Constantine TV show is a 60 minute fantasy/horror series on NBC about magician who deals in the occult and a woman with the power of second sight who fight supernatural creatures that prey on humans and then return them to the netherworld.
Constantine Cast
Matt Ryan .... John Constantine
Lucy Griffiths .... Liv Aberdine
Charles Halford .... Chas Chandler
Harold Perrineau .... Manny
Constantine Trivia
This series is based on the Vertigo/DC Comics series, "Hellblazer".
There was also a 2005 movie titled, "Constantine" starring Keanu Reeves and Rachel Weisz which was also based on Hellblazer but it didn't follow the story of the comics nearly as closely as this TV series does.
Find Thousands of
Your Favorite
Shows

By Starting Letter
A B C D E F G
H I J K L M N
O P Q R S T U
V W X Y Z
Thank you for visiting our Constantine TV Show page!
Copyright © 1997-Present CrazyAboutTV.com
All rights reserved