Search CrazyAboutTV for your
favorite show or your
favorite star!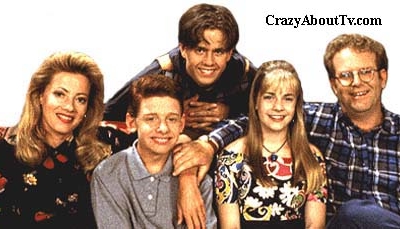 Series Description
Clarissa Explains It All was a 30 minute comedy series that aired on Nickelodeon for 65 episodes from 1991-1994. Clarissa was a teenage girl who elaborated about the situations going on in other teenagers lives. Subjects included bullying, crushes, grades in school, teenage drinking, becoming a driver, etc. but the subjects were covered in a light, fun way compared to the serious approach by other series.
Clarissa Explains It All Cast
Melissa Joan Hart .... Clarissa Darling
Jason Zimbler .... Ferguson Darling
Elizabeth Hess .... Janet Darling
Joe O' Connor .... Marshall Darling
Sean O' Neal .... Sam Anders
Clarissa Trivia
Clarissa Explains It All was the first Nickelodeon series with a female in the lead role. It helped to dispell a common belief at the time that teenage boys would not watch a show with a female lead character. "The Secret World of Alex Mack", "Zoey 101", "iCarly" and "Hannah Montana", among others thank you for that clarissa!
Find Thousands of
Your Favorite
Shows

By Starting Letter
A B C D E F G
H I J K L M N
O P Q R S T U
V W X Y Z
Thank you for visiting our Clarissa Explains It All page!
Copyright © 1997-Present CrazyAboutTV.com
All rights reserved