Search CrazyAboutTV for your
favorite show or your
favorite star!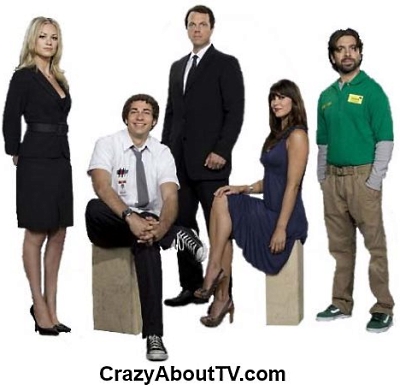 Series Description
The Chuck TV show is a 60 minute spy action series that also has elements of drama and comedy. It premiered on September 24, 2007 on NBC and ran for 91 episodes over 5 seasons. It was about a nerdy computer technician working in a humdrum job with the CIA who accidentally downloaded government spy secrets into his brain. Due to the fact that the information can not be reinserted into the computer network, the technician finds himself embroiled in highly suspenseful and often dangerous CIA missions. He has two agents assigned to protect him but his mishaps make that a very difficult job.
Chuck Cast
Zachary Levi .... Chuck Bartowski
Yvonne Strahovski .... Sarah Walker
Joshua Gomez .... Morgan Grimes
Scott Krinsky .... Jeff Barnes
Vik Sahay .... Lester Patel
Adam Baldwin .... John Casey
Sarah Lancaster .... Ellie Bartowski
Ryan McPartlin .... Devon "Captain Awesome" Woodcomb
Mark Christopher Lawrence .... Big Mike
Bonita Friedericy .... General Diane Beckman
Jesse Heiman .... Fernando
Julia Ling .... Anna Wu (2007-2010)
Mekenna Melvin .... Alex McHugh (2010-2012)
Find Thousands of
Your Favorite
Shows

By Starting Letter
A B C D E F G
H I J K L M N
O P Q R S T U
V W X Y Z
Thank you for visiting our Chuck TV show page!
Copyright © 1997-Present CrazyAboutTV.com
All rights reserved