Search CrazyAboutTV for your
favorite show or your
favorite star!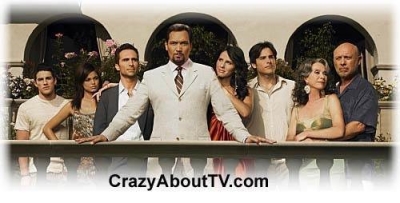 Series Description
The Cane TV show was a 60 minute drama series on CBS about the fight for power between the members of a Cuban-American family who owned a sugar cane and rum business in south Florida.
Cane Cast
Jimmy Smits .... Alex Vega
Hector Elizondo .... Pancho Duque
Nestor Carbonell .... Frank Duque
Rita Moreno .... Amalia Duque
Paola Turbay .... Isabel Vega
Michael Trevino .... Jaime Vega
Eddie Matos .... Henry Duque
Samuel Carman .... Artie Vega
Lina Esco .... Katie Vega
Polly Walker .... Ellis Samuels
Alona Tal .... Rebecca
Ken Howard .... Joe Samuels
Ned Vaughn .... Michael Bronson
Jason Beghe .... Vince Grasso
Oscar Torre .... Santo
Julio Oscar Mechoso .... Ramon
Find Thousands of
Your Favorite
Shows

By Starting Letter
A B C D E F G
H I J K L M N
O P Q R S T U
V W X Y Z
Thank you for visiting our Cane TV show page!
Copyright © 1997-Present CrazyAboutTV.com
All rights reserved