Search CrazyAboutTV for your
favorite show or your
favorite star!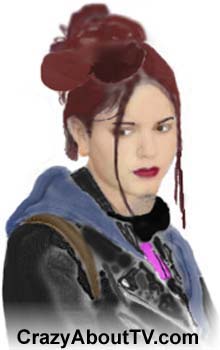 Series Description
The Caitlin's Way TV show was a 30 minute Canadian drama series that aired in Canada on YTV and in the U.S. on Nickelodeon. It was about an orphaned teenage girl who got into trouble with the law while living on the streets. The court gave her a choice. She could be sent to a youth center (basically jail) or leave the big city and go live with her mother's cousin on her ranch in the middle of nowhere.
Caitlin's Way Cast
Lindsay Felton .... Caitlin Seeger
Cynthia Belliveau .... Dori Lowe
Jeremy Foley .... Griffen Lowe
Ken Tremblett .... Jim Lowe
Brendan Fletcher .... Eric
Stephen Warner .... Brett
Philip Akin .... Mr. Watson
Caitlin's Way Trivia
In Australia this series was broadcast under the title, "Just a Kid".
Caitlin's Way also appeared in reruns on TeenNick from September 28, 2009 to February 7, 2010.
Even though Caitlin's way was produced in Canada, it was about a teenager from Philadelphia, Pennsylvania, USA who moved to Montana.
Find Thousands of
Your Favorite
Shows

By Starting Letter
A B C D E F G
H I J K L M N
O P Q R S T U
V W X Y Z
Thank you for visiting our Caitlin's Way TV show page!
Copyright © 1997-Present CrazyAboutTV.com
All rights reserved