Search CrazyAboutTV for your
favorite show or your
favorite star!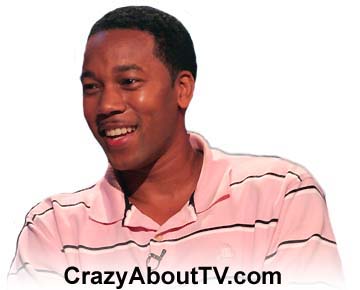 Series Description
The Built to Last TV show was a 30 minute comedy series that aired for only 3 episodes in 1997 on NBC. It was loosely based on the star's (Royale Watkins') real-life family. Royale Watkins was a young computer genius who left his computer career in order to help his family run their struggling construction company after his father suffered a minor heart attack. None of the family members got along very well, typically preferring to yell at each other!
Built to Last Cast
Royale Watkins .... Royale Watkins
Paul Winfield .... Russel Watkins
Natalie Desselle .... Tammy Watkins
J. Lamont Pope .... Randal Watkins
Jeremy Suarez .... Ryce Watkins
Denise Y. Dowse .... Sylvia Watkins
Geoffrey Owens .... Robert Watkins
Richard Gant .... Wilson Phelps
Jeri Gray .... Verna Hallahan
Sanaa Lathan .... Linda Finkleton
Richard Speight .... Stanley Taylor
Michele White .... Olivia
Reginald Ballard .... Walter
Built to Last Trivia
There were five episodes of the Built to Last TV show that were not broadcast due to early cancellation of the series. Their titles were, "Admitting Mistakes", "Best Seats in the House", "More Tricks Than Treats", "The Car, the Loan, and the Date", and "A Thanksgiving to Remember". Royal Watkins real-life father ran a real-life construction company also called Watkins Construction but it was much more successful than the one on the Built to Last TV show!
Built to Last had almost no chance to survive in its 8:30PM time slot on Wednesday evenings! ABC was airing "Dharma and Greg", CBS featured "Murphy Brown", and "Smart Guy" was showing on the WB (later becoming the CW Network)!
The series was set in Washington, D.C.
Find Thousands of
Your Favorite
Shows

By Starting Letter
A B C D E F G
H I J K L M N
O P Q R S T U
V W X Y Z
Thank you for visiting our Built to Last TV show page!
Copyright © 1997-Present CrazyAboutTV.com
All rights reserved