Search CrazyAboutTV for your
favorite show or your
favorite star!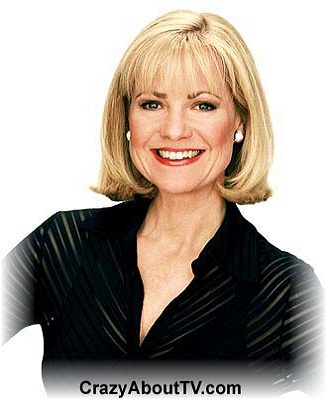 Series Description
The Bonnie Hunt Show was a 30 minute comedy series on CBS about the lives of a news reporter, her friends, and co-workers.
Bonnie Hunt Show Cast
Bonnie Hunt .... Bonnie Kelly
Holly Wortell .... Holly Jankovsky
Mark Derwin .... Bill Kirkland
Janet Carroll .... Diane Fulton
Tom Virtue .... Tom Vandoozer
Don Lake .... Keith Jedzik
Richard Gant .... Joe Briggs
Eamonn Roche .... Andrew Wiggins
Brian Howe .... Sammy Sinatra
Bonnie Hunt Show Trivia
There were two episodes that were produced but did not originally air after the Bonnie Hunt Show was canceled. Their titles were "Beginning of the Beginning" and "The Bermuda Triangle".

Find Thousands of
Your Favorite
Shows

By Starting Letter
A B C D E F G
H I J K L M N
O P Q R S T U
V W X Y Z
Thank you for visiting our The Bonnie Hunt Show page!
Copyright © 1997-Present CrazyAboutTV.com
All rights reserved