Search CrazyAboutTV for your
favorite show or your
favorite star!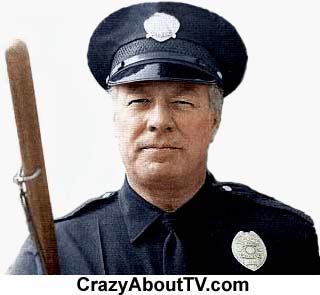 Series Description
The Blue Knight TV show was a 60 minute crime drama series on CBS about a Los Angeles cop who had turned down several promotions over his years on the force in order to remain a cop on the beat. He enjoyed keeping his neighborhood safe and became an integral part of the community.
Blue Knight Cast
George Kennedy .... Bumper Morgan
Phillip Pine .... Sergeant Newman
Lin McCarthy .... Lieutenant Hauser
Charles Siebert .... Sergeant Cabe
Blue Knight Trivia
There were seven episodes of the Blue Knight TV show that were produced but were not broadcast due to the cancellation of the series in mid-season. Their titles were: "Everything in Life is 3 to 1 Against", "A Matter of Justice", "The Great Wall of Chinatown", "Point of View", "Throwaway", "Death Echo", and "The Man".
George Kennedy's first credited role was as a military policeman on the comedy series, "Sgt. Bilko (aka: The Phil Silvers Show)". If you still don't remember George, maybe you're more familiar with his role as the no nonsense aeronautical engineer Joe Patroni who was the only guy who could get those airplanes back safely in the "Airport" movies.
Find Thousands of
Your Favorite
Shows

By Starting Letter
A B C D E F G
H I J K L M N
O P Q R S T U
V W X Y Z
Thank you for visiting our Blue Knight TV show page!
Copyright © 1997-Present CrazyAboutTV.com
All rights reserved