Search CrazyAboutTV for your
favorite show or your
favorite star!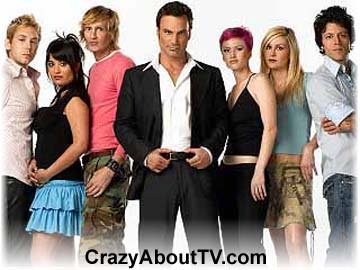 Series Description
The Blow Out TV show was a 60 minute reality series on the Bravo Network about hairdresser Jonathan Antin and his challenges in opening and running an upscale salon in Beverly Hills, California.
Blow Out Cast
Jonathan Antin
Scott Cunha
Kiara Bailey
Daniel Owens
Tish Rourke
Michael Solis
Annie Covell
Alicia Granstedt
Jenn MacDonald
Brandon Martinez
Jason Low
Edward Morgan
Find Thousands of
Your Favorite
Shows

By Starting Letter
A B C D E F G
H I J K L M N
O P Q R S T U
V W X Y Z
Thank you for visiting our Blow Out TV show page!
Copyright © 1997-Present CrazyAboutTV.com
All rights reserved