Search CrazyAboutTV for your
favorite show or your
favorite star!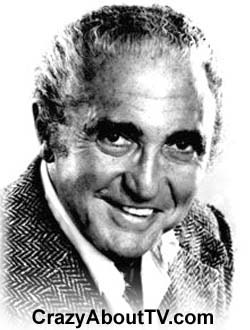 Series Description
The Big Eddie TV show was a 30 minute comedy series on CBS about a reformed gambler turned sports promoter from New York City. He had that tough, hard exterior like many residents of the Big Apple but he was a marshmallow on the inside. He wanted to shed his tough-guy exterior but he found that a difficult, if not impossible, task.
Big Eddie Cast
Sheldon Leonard .... Eddie Smith
Sheree North .... Honey Smith
Alan Oppenheimer .... Jessie Smith
Quinn Cummings .... Ginger Smith
Ralph Wilcox .... Raymond McKay
Billy Sands .... Monte "Bang Bang" Valentine
Big Eddie Trivia
Big Eddie was not only the promoter of the Big E. Sports Arena in New York City, he also was the owner!
Eddie's former gambling didn't make him the only character on the Big Eddie TV show with a tainted past. His wife "Honey" was an ex-stripper.
The Big Eddie TV show's first three episodes were broadcast as a pre-season sneak peak at 8:30PM on Saturday nights. Then the series moved to friday nights at 8:00PM in competition with NBC's hit series, "Sanford and Son". That pretty much destroyed it chances of success!
Eddie's brother Jesse was the accountant for Big Eddie's sports arena business.
Find Thousands of
Your Favorite
Shows

By Starting Letter
A B C D E F G
H I J K L M N
O P Q R S T U
V W X Y Z
Thank you for visiting our Big Eddie TV show page!
Copyright © 1997-Present CrazyAboutTV.com
All rights reserved