Search CrazyAboutTV for your
favorite show or your
favorite star!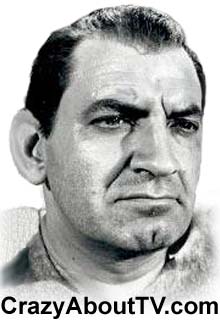 Series Description
The Behind Closed Doors TV show was a 30 minute spy drama series on NBC about the adventures of a U.S. counterespionage agent during the early years of the cold war with the Soviet Union.
Behind Closed Doors Cast
Bruce Gordon .... Commander Matson
Behind Closed Doors Trivia
The storylines for the episodes of the Behind Closed Doors TV show were inspired the files of a retired Navy Rear Admiral named Ellis M. Zacharias. He had served in Naval Intelligence for 25 years and also served as the host and technical consultant for the series.
In its 9:00 to 9:30 PM time slot on Thursdays, Behind Closed Doors had to compete with "The Pat Boone Chevy Showroom" on ABC and the "Zane Grey Theater" on CBS.
Find Thousands of
Your Favorite
Shows

By Starting Letter
A B C D E F G
H I J K L M N
O P Q R S T U
V W X Y Z
Thank you for visiting our Behind Closed Doors TV show page!
Copyright © 1997-Present CrazyAboutTV.com
All rights reserved