Search CrazyAboutTV for your
favorite show or your
favorite star!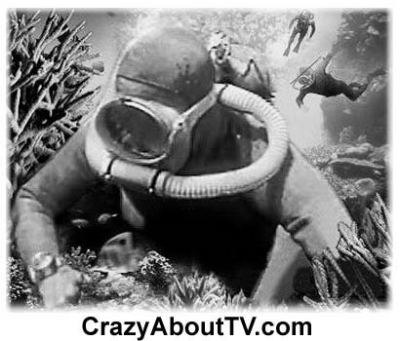 Series Description
The Assignment: Underwater TV show was a 30 minute adventure action series that aired in syndication. It was about an ex-marine / professional scuba diver and his 8-year-old little girl who sailed around the world chartering their boat and experiencing one adventure after another!
Assignment: Underwater Cast
Bill Williams .... Bill Greer
Diane Mountford .... Patty Greer
Assignment: Underwater Trivia
Bill and Patty Greer's boat was named the "Lively Lady".
Bill Williams starred on two other TV series prior to Assignment: Underwater. He played Kit Carson on the 1951 series, "The Adventures of Kit Carson" and he portrayed the husband on a 1957 comedy series where his wife was played by Betty White.
Assignment: Underwater was Diane Mountford's only starring role on a series but she appeared on an additional 17 TV episodes after Assignment: Underwater ended as a guest star including roles on such popular shows as "Bonanza", "Gunsmoke", "Leave It to Beaver", "Perry Mason", "Wagon Train", "Gomer Pyle USMC", "My Three Sons", and "Family Affair"!
Assignment: Underwater took audiences to exotic places that most people could only dream of in 1960 like Alaska, Cuba, Hawaii, Korea and many tropical settings.
Find Thousands of
Your Favorite
Shows

By Starting Letter
A B C D E F G
H I J K L M N
O P Q R S T U
V W X Y Z
Thank you for visiting our Assignment: Underwater page!
Copyright © 1997-Present CrazyAboutTV.com
All rights reserved