Search CrazyAboutTV for your
favorite show or your
favorite star!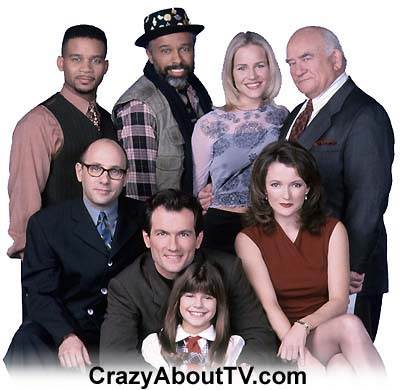 Series Description
The Ask Harriet TV show was a 30 minute comedy series on the FOX Network about a newspaper columnist who wrote a column called, "A Man's World" until being fired by his editor who also happened to be his former disgruntled girlfriend. He got rehired to write the paper's love advice column by dressing up as a woman, figuring that he could write the column at home and get his paychecks by mail but the former girlfriend insists that the new lovelorn columnist be present for staff meetings and make personal appearances. What a mess!
Ask Harriet Cast
Anthony Tyler Quinn .... Jack Cody / Sylvia Coco
Ed Asner .... Old Man Russell
Lisa Waltz .... Melissa Peters
Patrick Y. Malone .... Trey Anderson
Willie Garson .... Ronnie Rendall
Jamie Renee Smith .... Blair Cody
Damien Leake .... Marty
Ask Harriet Trivia
There were eight episodes of Ask Harriet that were produced but not broadcast due to early cancellation of the series. Their titles were, "Fat Ron", "Surprise, Surprise", "Good For the Goose, Good For the Gender", "Kiss Harass Good-Bye", "Exes and Ohs", "Dis-guise in Love with You - Part 1", "Dis-guise in Love with You - Part 2", and "Pumps and Circumstances".
Find Thousands of
Your Favorite
Shows

By Starting Letter
A B C D E F G
H I J K L M N
O P Q R S T U
V W X Y Z
Thank you for visiting our Ask Harriet TV show page!
Copyright © 1997-Present CrazyAboutTV.com
All rights reserved