The Apprentice Martha Stewart
Search CrazyAboutTV for your
favorite show or your
favorite star!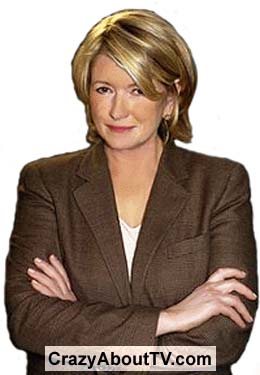 Series Description
The Apprentice with Martha Stewart was a 60 minute competitive reality TV show on NBC where the apprentices competed to see who was the best at using Martha Stewart Living practices in their business dealings. The winner became Martha's apprentice and got a top job in her multi-billion dollar empire!
Apprentice Cast
Martha Stewart .... Host
Contestants:
Dawna Stone - Winner
Bethenny Frankel
Jim Bozzini
Ryan Danz
Marcela Valladolid
Marcela Valladolid
Leslie Sanchez
Amanda Hill
Howie Greenspan
Carrie Gugger
Sarah Brennan
David Karandish
Jennifer Le
Dawn Silvia
Shawn Killinger
Chuck Soldano
Jeff Rudell

Find Thousands of
Your Favorite
Shows

By Starting Letter
A B C D E F G
H I J K L M N
O P Q R S T U
V W X Y Z
Thank you for visiting our The Apprentice Martha Stewart page!
Copyright © 1997-Present CrazyAboutTV.com
All rights reserved