Appointment With Adventure
Search CrazyAboutTV for your
favorite show or your
favorite star!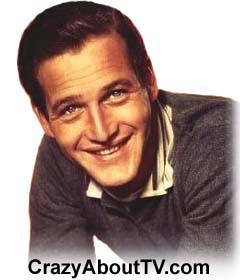 Paul Newman starred in episodes #2 and #13.
Series Description
The Appointment With Adventure TV show was a 30 minute anthology drama series on that aired during 1955 and 1956 on CBS where audiences were transported to different locations around the U.S. and the world.
Cast
Since the Appointment With Adventure TV show was an anthology series, there were no regular Cast. Different actors appeared each week.
Trivia
Many well-known actors and actesses of the day were drawn to the Appointment With Adventure TV show due to its quality scrips. Some of them included Gene Barry ("Bat Masterson"), Polly Bergen ("War and Remembrance"), Paul Newman, Betsy Palmer ("I've Got A Secret"), Tony Randall ("The Odd Couple"), and Gena Rowlands ("87th Precinct").
Find Thousands of
Your Favorite
Shows

By Starting Letter
A B C D E F G
H I J K L M N
O P Q R S T U
V W X Y Z
Thank you for visiting our Appointment With Adventure 1955 page!
Copyright © 1997-Present CrazyAboutTV.com
All rights reserved