Search CrazyAboutTV for your
favorite show or your
favorite star!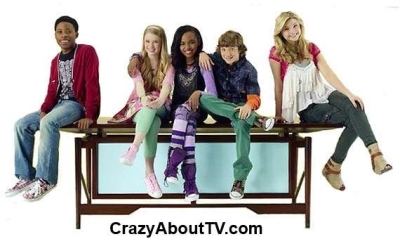 Series Description
Ant Farm is a 30 minute kids series on the Disney Channel about an eleven-year-old musical prodigy who skipped several grades to enter an advanced program at the local high school. She and the other young gifted students face many challenges in order to try to fit in with the older kids.
Ant Farm Cast
China Anne McClain .... Chyna Parks
Sierra McCormick .... Olive Doyle
Stefanie Scott .... Lexi Reed
Jake Short .... Fletcher Quimby
Carlon Jeffery .... Cameron Parks
Christian Campos .... Wacky the Wolf
Alexandria Deberry .... Paisley Houndstooth
Aedin Mincks .... Angus Chestnut
Finesse Mitchell .... Darryl Parks
Zach Steel .... Gibson
Mindy Sterling .... Susan Skidmore
Ant Farm Trivia
The special program at the high school that the gifted students participate in is called the "Advanced Natural Talents" program. That's where the "Ant" in the series title comes from.
The pilot episode of Ant Farm drew a pretty impressive 4.4 million viewers for the Disney Channel.
Find Thousands of
Your Favorite
Shows

By Starting Letter
A B C D E F G
H I J K L M N
O P Q R S T U
V W X Y Z
Thank you for visiting our Ant Farm Cast and Episodes page!
Copyright © 1997-Present CrazyAboutTV.com
All rights reserved