Search CrazyAboutTV for your
favorite show or your
favorite star!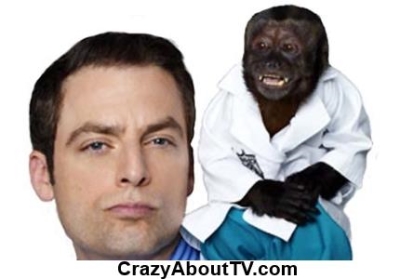 Series Description
The Animal Practice TV show was a 30 minute comedy series on NBC that revolved around Veterinarian George Coleman who loved the perks of his job. He got to help animals and he also met lots of hot women. He was the best in the business and a godsend for the animals he cured. If only he wasn't such a jerk to his fellow human beings!
Animal Practice Cast
Justin Kirk .... Dr. George Coleman
Tyler Labine .... Dr. Doug Jackson
Bobby Lee .... Dr. Kim Yamamoto
Joanna Garcia .... Dorothy Rutledge
Kym Whitley .... Juanita
Crystal the Monkey .... Dr. Zaius
Betsy Sodaro .... Angela
Animal Practice Trivia
Amy Huberman played the role of "Dorothy Rutledge" in the original pilot, however the role was recast with Joanna Garcia.
There were three episodes of Animal Practice that were produced but not broadcast due to early termination of the series. Their titles were "Wingman", "Ralphie" and "Turkey Jerkey".
Find Thousands of
Your Favorite
Shows

By Starting Letter
A B C D E F G
H I J K L M N
O P Q R S T U
V W X Y Z
Thank you for visiting our Animal Practice TV Show page!
Copyright © 1997-Present CrazyAboutTV.com
All rights reserved