Andy Richter Controls the Universe
Search CrazyAboutTV for your
favorite show or your
favorite star!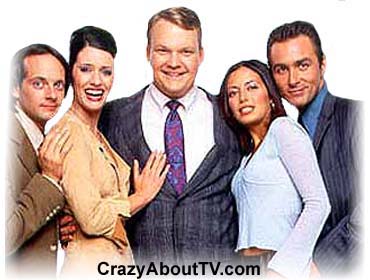 Series Description
The Andy Richter Controls the Universe TV show was a 30 minute comedy series on the FOX Network about a technical manual writer who often has trouble recounting stories about his life without changing them into much more exciting versions. His quirkiness usually got him into some kind of trouble with his friends and working associates.
Andy Richter Cast
Andy Richter .... Andy
Paget Brewster .... Jessica
Jonathan Slavin .... Byron
Irene Molloy .... Wendy
James Patrick Stuart .... Keith
Andy Richter Trivia
There were five episodes of Andy Richter Controls the Universe that were produced but were not broadcast due to the abrupt cancellation of the series. Their titles were: "Bully the Kid", "Duh Dog", "Final Fantasy", "Charity Begins in Cellblock D", and "Saturday Early Evening Fever".
Find Thousands of
Your Favorite
Shows

By Starting Letter
A B C D E F G
H I J K L M N
O P Q R S T U
V W X Y Z
Thank you for visiting our Andy Richter Controls the Universe page!
Copyright © 1997-Present CrazyAboutTV.com
All rights reserved