Search CrazyAboutTV for your
favorite show or your
favorite star!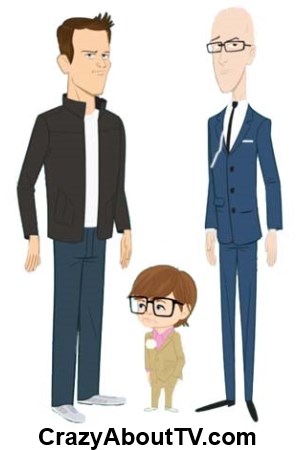 Series Description
Allen Gregory was a 30 minute animated comedy series that premiered on October 30, 2011 on FOX. It was about a seven-year-old genius who was forced to attend the regular kids elementary school when his father's life partner Jeremy decided he no longer wanted to be a stay-at-home "dad".
Allen Gregory Characters
(Voices)
Jonah Hill .... Allen Gregory De Longpre
French Stewart .... Richard De Longpre
Joy Osmanski .... Julie De Longpre
Cristina Pucelli .... Patrick Vanderweel
Will Forte .... Superintendent Stewart Rossmyre
Nat Faxon .... Jeremy
Find Thousands of
Your Favorite
Shows

By Starting Letter
A B C D E F G
H I J K L M N
O P Q R S T U
V W X Y Z
Thank you for visiting our Allen Gregory TV Show page!
Copyright © 1997-Present CrazyAboutTV.com
All rights reserved