Search CrazyAboutTV for your
favorite show or your
favorite star!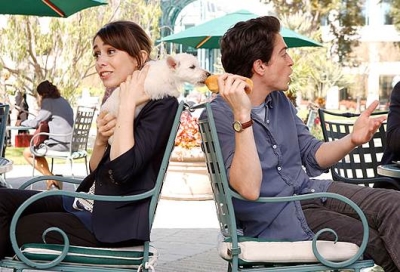 Series Description
The A to Z TV show is a 30 minute comedy series on NBC about a strictly serious lady lawyer who meets an male employee of an online dating service to discuss a client who was badly matched and quickly falls for the guy. Can such a brief encounter lead to true love or will their relationship blow up in their faces? Katey Sagal ("Married With Children" and "Sons of Anarchy") as the narrator will lead you through their romance from A to Z!
A to Z Cast
Katey Sagal .... Narrator
Cristin Milioti .... Zelda Vasco
Ben Feldman .... Andrew Lofland
Christina Kirk .... Lydia "Big Bird"
Henry Zebrowski .... Stu
Leonora Crichlow .... Stephie
A to Z Trivia
Many fans of "How I Met Your Mother" came to adore Cristin Milioti as Ted Mosby's wife (The Mother) on the final episodes of the show. Ben Feldman had been a pretty busy guy prior to shooting A to Z. The previous season he was a regular on the series "Mad Men" and also appeared on a couple of other series and in a movie!
Katey Sagal is a great choice for the narrator on A to Z. Not only does she have that ironic voice we got to know on Married With Children but she also has lots of verbal show business experience as the voice of "Turanga Leela" on the series "Futurama".
Find Thousands of
Your Favorite
Shows

By Starting Letter
A B C D E F G
H I J K L M N
O P Q R S T U
V W X Y Z
Thank you for visiting our A to Z TV Show page!
Copyright © 1997-Present CrazyAboutTV.com
All rights reserved