Search CrazyAboutTV for your
favorite show or your
favorite star!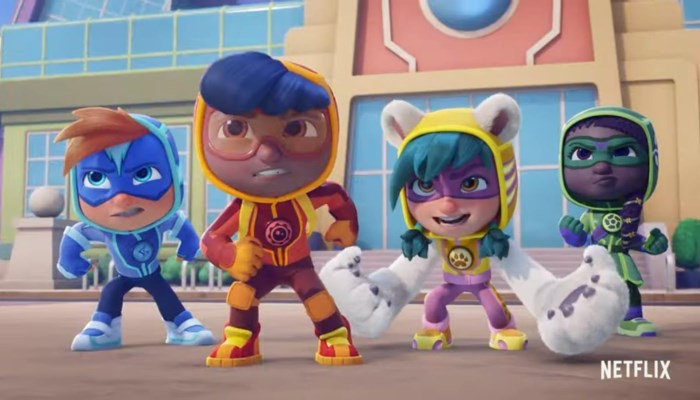 Series Description
Action Pack is a childs cartoon series that premiered on Netflix Jr. on January 4, 2022. It's about a group of kids who are also superheroes who keep the peace in the town of Hope Springs by finding the good in everything including the villains!
Action Pack Characters (Voices)
Nevin Kar as Clay
Sydney Thomas as Treena
Oscar Reyez as Watts
Julieta Cortes as Wren
Find Thousands of
Your Favorite
Shows

By Starting Letter
A B C D E F G
H I J K L M N
O P Q R S T U
V W X Y Z
Thank you for visiting our Action Pack TV Show page!
Copyright © 1997-Present CrazyAboutTV.com
All rights reserved