Search CrazyAboutTV for your
favorite show or your
favorite star!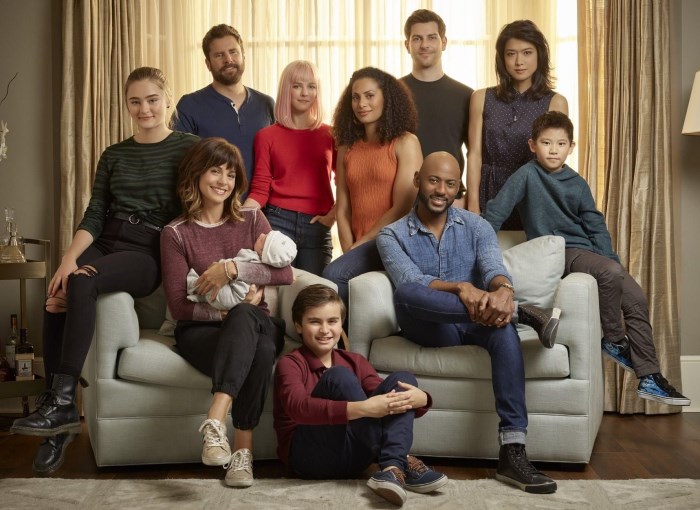 Series Description
A Million Little Things is a family drama series that premiered on ABC on September 22, 2021. It's about a group of close friends living in Boston who come to realize just how short life is after one of the group suddenly and without warning commits suicide. Their new outlook on life becomes their motivation for living life differently.
A Million Little Things Cast
David Giuntoli as Eddie Saville
Allison Miller as Maggie Bloom
Grace Park as Katherine Kim
Christina Moses as Regina Howard
James Roday Rodriguez as Gary Mendez
Stéphanie Szostak as Delilah Dixon (Seasons 1–4)
Christina Ochoa as Ashley Morales (Season 1)
Tristan Byon as Theo Saville
Lizzy Greene as Sophie Dixon
Floriana Lima as Darcy Cooper
Chance Hurstfield as Danny Dixon
Find Thousands of
Your Favorite
Shows

By Starting Letter
A B C D E F G
H I J K L M N
O P Q R S T U
V W X Y Z
Thank you for visiting our A Million Little Things TV Show page!
Copyright © 1997-Present CrazyAboutTV.com
All rights reserved