TV Show Trivia, Episode
Lists, Descriptions,
& Cast Photos!


Action TV Shows
Home
---

NOTE: Lists compiled by
date 1st episode aired:

40s TV Shows
---

TV Shows on Dvd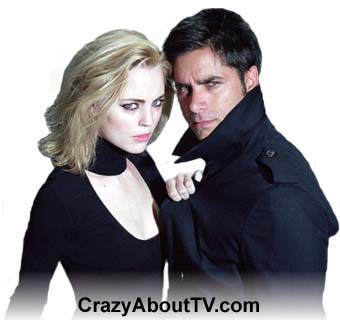 Genre:
Thieves was a 60 minute crime drama series with a comedy twist that aired on ABC.
Thieves Cast
John Stamos ............ Johnny
Melissa George ......... Rita
Robert Knepper ......... Agent Oliver Shue
Tone Loc ............... Special Agent Trundall
Thieves Trivia
There were two episodes of Thieves that were produced but not broadcast due to early cancellation of the series. Their titles were "The Green and the Black" and "Home is Where the Heist is".
Episodes List With Original Air Dates
Thieves - The First And Only Season
Pilot Episode (9/28/2001)
Dey Got De Degas (10/5/2001)
Liver Let Die (10/12/2001)
Bad Moon Rising (10/19/2001)
The General (11/2/2001)
Jack's Back (11/9/2001)
Casino (11/16/2001)
The Long Con (11/23/2001)
Thank you for visiting our Thieves page!
Copyright © 1997-2018 CrazyAboutTV.com
All rights reserved