TV Show Trivia, Episode
Lists, Descriptions,
& Cast Photos!


Action TV Shows
Home
---

NOTE: Lists compiled by
date 1st episode aired:

40s TV Shows
---

TV Shows on Dvd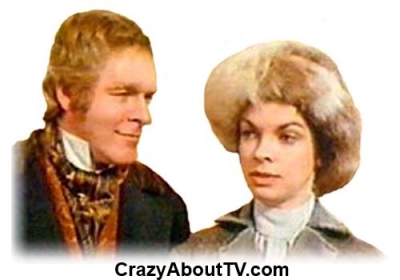 Series Description
The Tandarra TV show was a 60 minute Australian crime drama series on the Seven Network about three people living on the Australian frontier during the gold rush of the mid nineteenth century. Where there is wealth there are thieves and the three pioneers, one of whom was a bounty hunter, were determined to protect their property and that belonging to other honest citizens.
Tandarra Cast
Gus Mercurio ..................... Joe Brady
Gerard Kennedy ................... Ryler
Penne Hackforth-Jones ............ Jessica Johnson
Bruce Kerr ....................... Lieutenant Keogh
George Mallaby ................... Jacob McGowan
Anne Pendlebury .................. Annie
Tandarra Trivia
The series' title was derived from the name of the huge farm owned by Jessica Johnson.

Tandarra was a "spinoff" of the series, "Cash and Company" which aired during the preceding season.

Tandarra was filmed at the Emu Bottom homestead in Sunbury Victoria.
Episodes List With Original Air Dates
The First And Only Season
Tandarra (aka: "Homestead") (2/9/1976)
Shadow of the Past (2/16/1976)
The Brothers (2/23/1976)
Plain Lizzy (3/8/1976)
The Manly Art (3/15/1976)
The Return of King Sampson (3/22/1976)
The Odds (3/29/1976)
Davey (4/5/1976)
Whoyoo Kudaitja Man (4/12/1976)
Come the Revolution (4/19/1976)
The Legacy of Walter Dummett (4/26/1976)
Your Money for Your Wife (5/3/1976)
That's What Worries Me (5/10/1976)
Thank you for visiting our Tandarra page!
Copyright © 1997-2018 CrazyAboutTV.com
All rights reserved