TV Show Trivia, Episode
Lists, Descriptions,
& Cast Photos!


Action TV Shows
Comedy TV Shows
Drama TV Shows
Fantasy & Horror
Kids TV Shows
Miniseries
Reality TV Shows
Sci-Fi TV Shows
TV Game Shows
All Others
Home
---

NOTE: Lists compiled by
date 1st episode aired:

40s TV Shows
50s TV Shows
60s TV Shows
70s TV Shows
80s TV Shows
90s TV Shows
2000s TV Shows
---

TV Shows on Dvd
TV Show Theme Songs
TV Trivia
TV Spin-Offs
TV Forums
Privacy Policy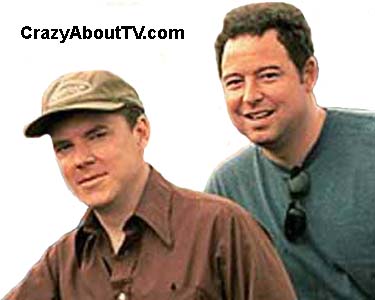 Genre:
Small Shots was a 30 minute comedy series on TNN.
Small Shots Cast
Chris Cox as Himself
Matt Sloan as Himself
Episodes List With Original Air Dates
Small Shots - The First And Only Season
Silence Of The Yams (8/22/2001)
Non-Violent Gladiator (8/29/2001)
Jurassic Dog Park (9/5/2001)
Cast Away 2: Looking For Love (9/12/2001)
Charlie's Middle Aged Angels (9/19/2001)
The Amish Matrix (9/26/2001)
The Great, Great Godfather (10/7/2001)
Video Fugitive (10/21/2001)
The 2 Commandments (10/28/2001)
Thank you for visiting our Small Shots page!
Copyright © 1997-2014 CrazyAboutTV.com
All rights reserved