TV Show Trivia, Episode
Lists, Descriptions,
& Cast Photos!


Action TV Shows
Home
---

NOTE: Lists compiled by
date 1st episode aired:

40s TV Shows
---

TV Shows on Dvd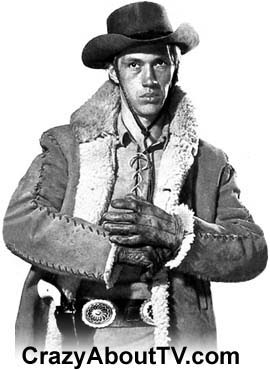 Series Description
The Shane TV show was a 60 minute western drama series on ABC about a wandering gunslinger who took a job as a farm hand for a woman whose husband had recently died. Shane was useful to the widow for more than his farming skills. An evil land baron wanted her farm and Shane is the only thing that stood in his way.
Shane Cast
David Carradine .............. Shane
Jill Ireland ................. Marian Starrett
Christopher Shea ............. Joey Starett
Tom Tully .................... Tom Starrett
Bert Freed ................... Rufe Ryker
Sam Gilman ................... Sam Grafton
Shane Trivia
The Shane TV show was inspired by the 1953 theatrical film of the same name starring Alan Ladd as Shane along with co-stars Jean Arthur, Van Heflin, Jack Palance and Edgar Buchanan.
Episodes List With Original Air Dates
Shane's First and Only Season
The Distant Bell (9/10/1966)
The Hant (9/17/1966)
The Wild Geese (9/24/1966)
An Echo of Anger (10/1/1966)
The Bitter, The Lonely (10/8/1966)
Killer in the Valley (10/15/1966)
Day of the Hawk (10/22/1966)
The Other Image (10/29/1966)
Poor Tom's A-Cold (11/5/1966)
High Road in Viator (11/12/1966)
The Day the Wolf Laughed (11/19/1966)
The Silent Gift (11/26/1966)
A Long Night of Mourning (12/3/1966)
The Big Fifty (12/10/1966)
The Great Invasion - Part 1 (12/17/1966)
The Great Invasion - Part 2 (12/24/1966)
A Man'd Be Proud (12/31/1966)
Thank you for visiting our Shane TV show page!
Copyright © 1997-2018 CrazyAboutTV.com
All rights reserved