TV Show Trivia, Episode
Lists, Descriptions,
& Cast Photos!


Action TV Shows
Home
---

NOTE: Lists compiled by
date 1st episode aired:

40s TV Shows
---

TV Shows on Dvd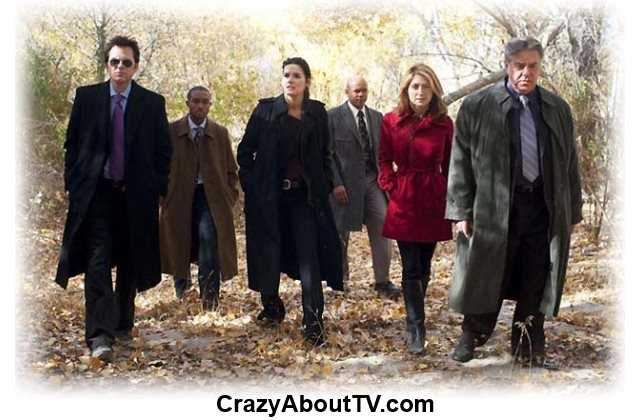 Series Description
Rizzoli and Isles is a 60 minute crime drama series that premiered on July 12, 2010 on TNT. It's based on the books written by Tess Gerritsen featuring the character Detective Jane Rizzoli. Jane partners with Boston, Massachusetts medical examiner Maura Isles in order to solve murders. The two are best buddies but very different. Rizzoli is a no-nonsense cop who would rather share a cigar with the boys at a ballgame than attend a fancy social event. Isles is a very classy lady. Their different personalities complement each other well however and make them a powerful crime-fighting team!
Rizzoli and Isles Cast
Angie Harmon ................... Jane Rizzoli
Sasha Alexander ................ Maura Isles
Lorraine Bracco ................ Angela Rizzoli
Bruce McGill ................... Detective Vince Korsak
Lee Thompson Young ............. Detective Barry Frost
Jordan Bridges ................. Frankie Rizzoli Jr.
Episodes List With Original Air Dates
Rizzoli and Isles - The First Season
See One, Do One, Teach One (7/12/2010)
Boston Strangler Redux (7/19/2010)
Sympathy for the Devil (7/26/2010)
She Works Hard for the Money (8/2/2010)
Money for Nothing (8/9/2010)
I Kissed A Girl (8/16/2010)
Born to Run (8/23/2010)
I'm Your Boogie Man (8/30/2010)
The Beast In Me (9/6/2010)
When the Gun Goes Bang, Bang (9/13/2010)
Rizzoli and Isles - The Second Season
We Don't Need Another Hero (7/11/2011)
Living Proof (7/18/2011)
Sailor Man (7/25/2011)
Brown Eyed Girl (8/1/2011)
Don't Hate the Player (8/8/2011)
Rebel Without a Pause (8/15/2011)
Bloodlines (8/22/2011)
My Own Worst Enemy (8/29/2011)
Gone Daddy Gone (9/5/2011)
Remember Me (9/12/2011)
Can I Get a Witness? (11/28/2011)
He Ain't Heavy, He's My Brother (12/5/2011)
Seventeen Ain't So Sweet (12/12/2011)
Don't Stop Dancing, Girl (12/19/2011)
Burning Down the House (12/26/2011)
Rizzoli and Isles - The Third Season
What Doesn't Kill You (6/5/2012)
Dirty Little Secret (6/12/2012)
This Is How a Heart Breaks (6/19/2012)
Welcome to the Dollhouse (6/26/2012)
Throwing Down the Gauntlet (7/3/2012)
Money Maker (7/10/2012)
Crazy for You (7/17/2012)
Cuts Like a Knife (7/24/2012)
Home Town Glory (7/31/2012)
Melt My Heart to Stone (8/14/2012)
Class Action Satisfaction (11/27/2012)
Love the Way You Lie (12/4/2012)
Virtual Love (12/11/2012)
Over/Under (12/18/2012)
No More Drama in My Life (12/25/2012)
Rizzoli and Isles - The Fourth Season
We Are Family (6/25/2013)
In Over Your Head (7/2/2013)
Killer in High Heels (7/9/2013)
Dance with the Devil (7/16/2013)
But I am a Good Girl (7/23/2013)
Somebody's Watching Me (7/30/2013)
All For One (8/6/2013)
Cold As Ice (8/13/2013)
No One Mourns the Wicked (8/20/2013)
Built for Speed (8/27/2013)
Judge, Jury and Executioner (9/3/2013)
Partners in Crime (9/10/2013)
Tears of a Clown (2/25/2014)
Just Push Play (3/4/2014)
Food for Thought (3/11/2014)
You're Gonna Miss Me When I'm Gone (3/18/2014)
Rizzoli and Isles - The Fifth Season
A New Day (6/17/2014)
Goodbye (6/24/2014)
Too Good to be True (7/1/2014)
Doomsday (7/8/2014)
The Best Laid Plans (7/15/2014)
Knockout (7/22/2014)
Boston Celtic (7/29/2014)
Lost and Found (8/5/2014)
It Takes a Village (8/12/2014)
Phoenix Rising (8/19/2014)
Thank you for visiting our Rizzoli and Isles page!
Copyright © 1997-2014 CrazyAboutTV.com
All rights reserved