TV Show Trivia, Episode
Lists, Descriptions,
& Cast Photos!


Action TV Shows
Comedy TV Shows
Drama TV Shows
Fantasy & Horror
Kids TV Shows
Miniseries
Reality TV Shows
Sci-Fi TV Shows
TV Game Shows
All Others
Home
---

NOTE: Lists compiled by
date 1st episode aired:

40s TV Shows
50s TV Shows
60s TV Shows
70s TV Shows
80s TV Shows
90s TV Shows
2000s TV Shows
---

TV Shows on Dvd
TV Show Theme Songs
TV Trivia
TV Spin-Offs
TV Forums
Privacy Policy
The Powers Of Matthew Star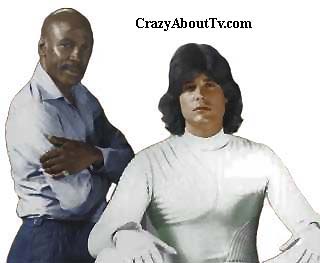 Genre:
The Powers Of Matthew Star TV show was a 60 minute sci-fi series on NBC.
Powers Of Matthew Star Cast
Peter Barton ................... Matthew Star / Ehawk
Louis Gossett Jr. .............. Walt Shepard
Amy Steel ...................... Pamela Elliot
James Karen .................... Major Wymore
Chip Frye ...................... Bob Alexander
Episodes List With Original Air Dates
TV Pilot Episode
Star Knight (4/15/1982)
The First And Only Season
Jackal (9/17/1982)
Accused (9/24/1982)
Daredevil (10/1/1982)
Genius (10/8/1982)
Prediction (10/15/1982)
The Italian Caper (10/29/1982)
Winning (11/5/1982)
Endurance (11/12/1982)
The Triangle (11/19/1982)
Mother (11/26/1982)
Experiment (12/10/1982)
Fugitives (12/17/1982)
Matthew Starr D.O.A. (1/23/1983)
The Racer's Edge (1/28/1983)
Deadman's Hand (2/11/1983)
Thirty-Six Hours (2/18/1983)
The Quadrian Caper (2/25/1983)
Brain Drain (3/4/1983)
The Great Waldo Shepard (3/11/1983)
The Road Rebels (3/25/1983)
Swords And Quests (4/8/1983)
Thank you for visiting our The Powers Of Matthew Star page!
Copyright © 1997-2014 CrazyAboutTV.com
All rights reserved