TV Show Trivia, Episode
Lists, Descriptions,
& Cast Photos!


Action TV Shows
Home
---

NOTE: Lists compiled by
date 1st episode aired:

40s TV Shows
---

TV Shows on Dvd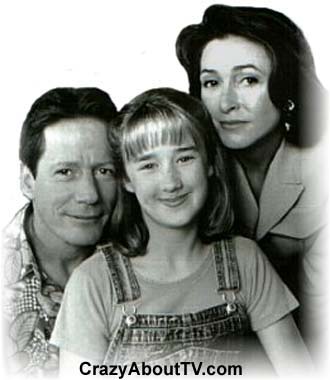 Series Description
The Moloney TV show was a 60 minute crime drama series on CBS about a psychologist turned police detective.
Moloney Cast
Peter Strauss .............. Dr. Nick Moloney
Nestor Serrano ............. Lieutenant Matty Navarro
Wendell Pierce ............. District Attorney Cal Patterson
Cherie Lunghi .............. Dr. Sarah Bateman
Giuliana Santini ........... Detective Angela Vecchio
Ashley Johnson ............. Kate Moloney
Episodes List With Original Air Dates
The First And Only Season
Hard Choices (9/19/1996)
Pilot Episode (9/26/1996)
Night of the Gardenia (10/3/1996)
Friendly Fire (10/17/1996)
Clueless (10/24/1996)
All the King's Horses (10/31/1996)
Sweet Sorrow (11/7/1996)
A Matter of Principle (11/14/1996)
Second Sight (11/21/1996)
Nothing But The Truth (12/12/1996)
I'm Ambivalent About L.A. (1/9/1997)
Clarity Begins At Home (1/16/1997)
Damage Control (1/30/1997)
Herniated Nick (2/6/1997)
Misconduct (2/13/1997)
Deep Cover (2/20/1997)
Loved and Lost (3/27/1997)
Ball and Chain (4/3/1997)
The Ripple Effect (4/10/1997)
Past Forgiveness (4/17/1997)
The Pleading (5/22/1997)
Thank you for visiting our Moloney TV show page!
Copyright © 1997-2018 CrazyAboutTV.com
All rights reserved