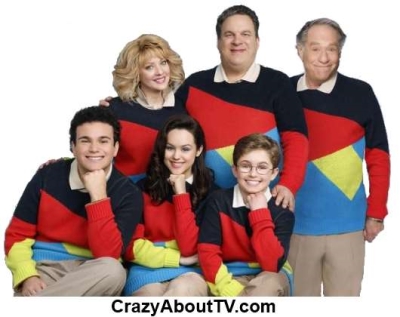 Series Description
The Goldbergs TV show is a 30 minute comedy series on ABC about a loud, dysfunctional family in the late 1980's. Their lives are shown to the audience via videotape flashbacks shot by a young Adam Goldberg while he was growing up. As an adult, Adam narrates the footage while we watch. Mom and dad try to teach their children good behavior and responsibility while their wild and crazy grandpa spoils them to death and regularly "undos" mom and dad's teachings. It's a wonderful trip back to the 80s but hopefully not to a family like yours!
The Goldbergs Cast
Wendi McLendon-Covey .... Beverly Goldberg
Jeff Garlin .... Murray Goldberg
George Segal .... Albert "Pops" Solomon
Hayley Orrantia .... Erica Goldberg
Troy Gentile .... Barry Goldberg
Sean Giambrone .... Adam Goldberg
Patton Oswalt .... Narrator (The Adult Adam Goldberg)
The Goldbergs Trivia
This series is set in in Jenkintown, Pennsylvania.
The Goldbergs is loosely based upon the real life childhood of series creator Adam F. Goldberg.
The real Adam Goldberg had two brothers but ABC executives felt that the series would be more comical if one of his siblings on the show was a girl.
The Goldbergs Theme Song Lyrics
Written and Performed By: "I Fight Dragons"
I'm twisted up inside, but nonetheless I feel the need to stay
I don't know the future, but the past keeps getting clearer every day.
Find Your Favorite Shows From Our List Of Thousands!
Thank you for visiting our The Goldbergs TV Show page!
Copyright © 1997-Present CrazyAboutTV.com
All rights reserved