TV Show Trivia, Episode
Lists, Descriptions,
& Cast Photos!


Action TV Shows
Home
---

NOTE: Lists compiled by
date 1st episode aired:

40s TV Shows
---

TV Shows on Dvd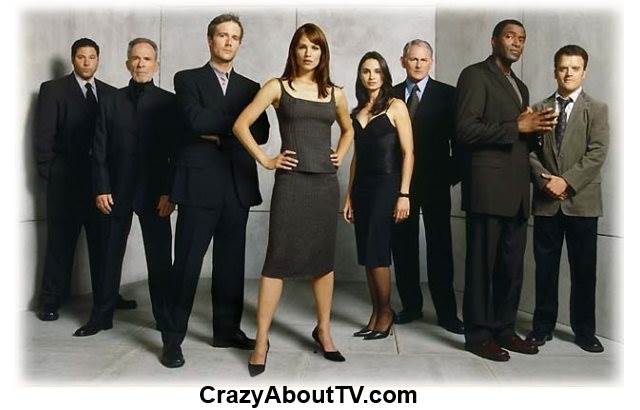 Series Description
The Covert Affairs TV show is a 60 minute crime action series that premiered on July 13, 2010 on USA. It's about a young female CIA trainee who is surprisingly promoted to field agent a full month before her training ended! She assumes that the promotion is due to her fluency in six languages and the fact that she was at the top of her class in virtually every area of training. Unbeknownst to her; the agency just might have a more covert reason behind putting her in the field!
Covert Affairs Cast
Piper Perabo .................... Annie Walker
Christopher Gorham .............. Auggie Anderson
Kari Matchett ................... Joan Campbell
Peter Gallagher ................. Arthur Campbell
Sendhil Ramamurthy .............. Jai Wilcox
Anne Dudek ...................... Danielle Brooks
Adelaide Humphreys .............. Katia Brooks
Avigail Humphreys ............... Chloe Brooks
Emmanuelle Vaugier .............. Liza Hearn (2010-2011)
Gregory Itzin ................... Henry Wilcox (2010-2011)
Eion Bailey ..................... Ben Mercer (2010-2011)
Covert Affairs Theme Song
Title: "Can You Save Me?"
Performed By: "Apples, Trees and Tangerines"
Never meant to cause you worry
Don't you blame me
For this nothing I've become
It's just something that I've done
Never meant to show you my mistakes.
Episodes List With Original Air Dates
The First Season
Pilot Episode (90 Minutes) (7/13/2010)
Walter's Walk (7/20/2010)
South Bound Suarez (7/27/2010)
No Quarter (8/3/2010)
In the Light (8/10/2010)
Houses of the Holy (8/17/2010)
Communication Breakdown (8/24/2010)
What Is and What Should Never Be (8/31/2010)
Fool in the Rain (9/7/2010)
I Can't Quit You Baby (9/14/2010)
When the Levee Breaks (9/14/2010)
The Second Season
Begin the Begin (6/7/2011)
Good Advices (6/14/2011)
Bang and Blame (6/21/2011)
All the Right Friends (6/28/2011)
Around the Sun (7/5/2011)
The Outsiders (7/12/2011)
Half a World Away (7/19/2011)
Welcome To The Occupation (7/26/2011)
Sad Professor (8/2/2011)
World Leader Pretend (8/9/2011)
The Wake-Up Bomb (11/1/2011)
Uberlin (11/8/2011)
A Girl Like You (11/15/2011)
Horse to Water (11/22/2011)
What's The Frequency, Kenneth? (11/29/2011)
Letter Never Sent (12/6/2011)
The Third Season
Hang on to Yourself (7/10/2012)
Sound And Vision (7/17/2012)
The Last Thing You Should Do (7/24/2012)
Speed Of Life (7/31/2012)
This Is Not America (8/14/2012)
Hello Stranger (8/21/2012)
Loving The Alien (8/28/2012)
Glass Spider (9/4/2012)
Suffragette City (9/11/2012)
Let's Dance (9/18/2012)
Rock 'n' Roll Suicide (10/16/2012)
Wishful Beginnings (10/23/2012)
Man in the Middle (10/30/2012)
Scary Monsters (and Super Creeps) (11/6/2012)
Quicksand (11/13/2012)
Lady Stardust (11/20/2012)
The Fourth Season
Vamos (7/16/2013)
Dig For Fire (7/23/2013)
Into the White (7/30/2013)
Rock A My Soul (8/6/2013)
Here Comes Your Man (8/13/2013)
Space (I Believe In) (8/20/2013)
Crackity Jones (8/27/2013)
I've Been Waiting For You (9/3/2013)
Hang Wire (9/10/2013)
Levitate Me (9/17/2013)
Dead (10/17/2013)
Something Against You (10/24/2013)
No. 13 Baby (10/31/2013)
River Euphrates (11/7/2013)
There Goes My Gun (11/14/2013)
Trompe le Monde (11/21/2013)
Thank you for visiting our Covert Affairs TV show page!
Copyright © 1997-2014 CrazyAboutTV.com
All rights reserved