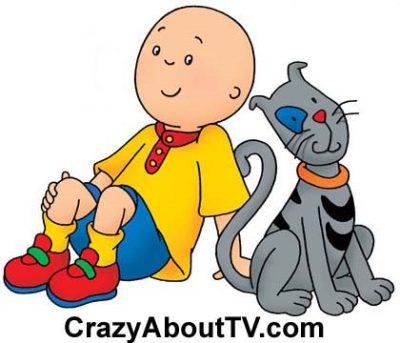 Series Description
Caillou was a 30 minute kids TV show that aired on PBS from October 2, 1997 through October 3, 2010. It featured episodes dealing with issues important to the main character, four-year-old Caillou. Typical subjects covered included getting along with friends and siblings, why there's no reason to be afraid of the dark and other major childhood problems.
The Caillou Characters
Voices
Bryn McAuley .... Caillou (2000-2001)
Jaclyn Linetsky .... Caillou (2002-2004)
Annie Bovaird .... Caillou (2005-2006)
Jennifer Seguin .... Caillou's Mom
Pat Fry .... Caillou's Dad
Ellen David .... Miss Martin
Brigid Tierney .... Rosie
Bob Stutt .... Gilbert
Matt Ficner .... Teddy
Tim Gosley .... Deidi
Pier Paquette .... Rexy
Marlee Shapiro .... Storyteller
Caillou Trivia
For the first few years each episode started with a grandma who began reading a story to her grandkids and the narrated the rest of the episode referring to the story. In 2000 grandma disappeared as a character but continued to narrate the episodes.
Caillou was inspired by books written by Christine L'Heureux and illustrated by Helene Desputeaux.
Find Your Favorite Shows From Our List Of Thousands!
Thank you for visiting our Caillou TV Show page!
Copyright © 1997-Present CrazyAboutTV.com
All rights reserved