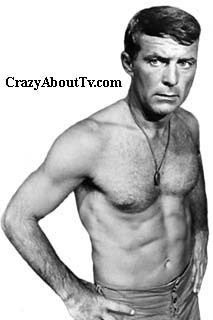 Series Description
The Black Sheep Squadron TV show was a 60 minute action series on NBC that was actually a continuation of the series "Baa Baa Black Sheep". The nurses on the Black Sheep's island became regular fixtures on the series, adding love interests and an opportunity for more "partying" to the show.
Black Sheep Squadron Cast
Robert Conrad .... Major Greg "Pappy" Boyington
Dirk Blocker .... Lieutenant Jerry Bragg
Robert Ginty .... Lieutenant T.J. Wiley
John Larroquette .... Lieutenant Bob Anderson
Jeff MacKay .... Lieutenant Don French
Larry Manetti .... Lieutenant Bob Boyle
W.K. Stratton .... Lieutenant Larry Casey
Dana Elcar .... Colonel Thomas Lard
Joey Aresco .... Sergeant John David "Hutch" Hutchinson
James Whitmore Jr. .... Captain James Gutterman
Katherine Cannon .... Captain Dottie Dixon
Red West .... Sergeant Andy Micklin
Byron Chung .... Captain Tommy Harachi
Nancy Conrad .... Nurse Nancy Gilmore
Brianne Leary .... Nurse Susan Webster
Kathy McCullen .... Nurse Ellie
Steve Richmond .... Corporal Stan Richards
Jeb Stuart Adams .... Lieutenant Jeb Pruitt
Denise DuBarry .... Nurse Samantha Green
Black Sheep Squadron Trivia
The show under it's original title, "Baa Baa Black Sheep" was canceled after the first season. NBC had terrible failures with most of its new 1977/78 series and decided to bring this series back under the new title, "Black Sheep Squadron".
The nurses added to the series in this second season were often referred to as "Pappy's Lambs". They were, of course, the most attractive bunch of nurses that the military has ever seen! The main reason for adding them to the floundering series was to attract some audience away from the show's time slot competitor on ABC, "Charlie's Angels (1976)".
One of the "Lambs", Nurse Nancy Gilmore was played by Nancy Conrad, Robert Conrad's daughter!
While adding the nurses didn't save the series for long, the show did receive a few accolades during these final episodes! It was nominated for an Emmy and a Golden Globe in 1978. The Emmy nomination was for "Outstanding Achievement in Film Sound Editing for a Series" and the Golden Globe for "Best Actor (Robert Conrad) in a drama series".
For much, much more trivia about this series, see our "Baa Baa Black Sheep page".
Episodes List With Original Air Dates For the first season's pilot and episode information and additional trivia, see "Baa Baa Black Sheep".
Season 2

Divine Wind (12/14/1977)
The 200 Pound Gorilla (12/21/1977)
The Hawk Flies on Sunday (12/28/1977)
Wolves in the Sheep Pen (1/4/1978)
Operation Stand-Down (1/11/1978)
Ten'll Get You Five (1/18/1978)
Forbidden Fruit (2/22/1978)
Fighting Angels (3/1/1978)
The Iceman (3/8/1978)
Hot Shot (3/15/1978)
The Show Must Go On... Sometimes (3/23/1978)
Sheep in the Limelight (3/30/1978)
A Little Bit of England (4/6/1978)
Find Your Favorite Shows From Our List Of Thousands!
Thank you for visiting our Black Sheep Squadron page!
Copyright © 1997-Present CrazyAboutTV.com
All rights reserved